$850M Liquidated During Yesterday's Price Drop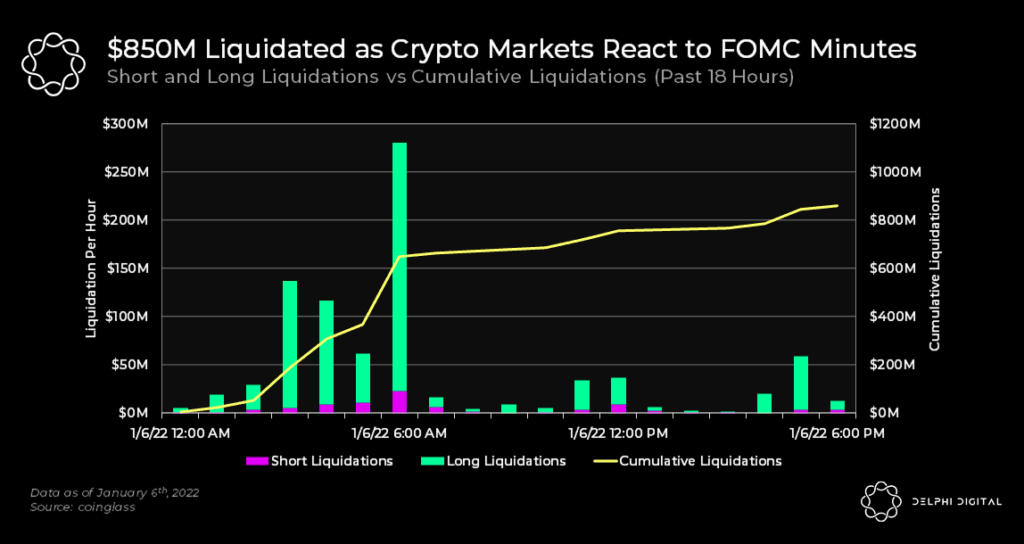 The risk-off sentiment was present as well in crypto markets, and leveraged long traders were liquidated on downward price movements; $850M of positions got liquidated in the past 18 hours (15 hours post minutes release at the time of writing).
The FOMC minutes were released at 2pm EST yesterday, which triggered the initial sell-off. As the day progressed and prices declined, larger sell-offs and liquidations ensued, exacerbating the drawdown.
BTC trended down further after the Asia open, though not as sharply. Based on liquidation data, it seems like a few leverage traders tried to speculate on a rebound and got burned in the process.