A New Decentralized Stablecoin?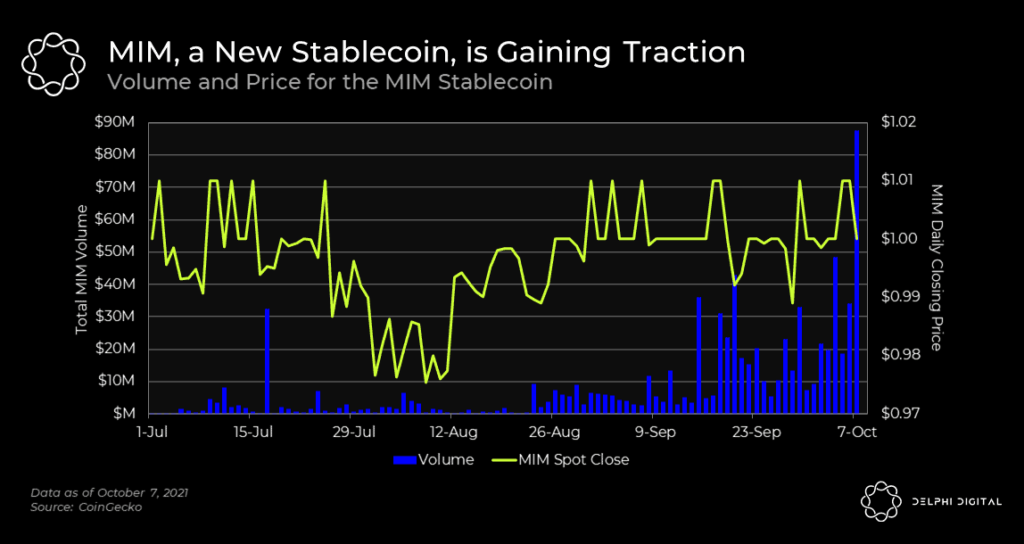 Magic Internet Money, or MIM, is a new stablecoin from Abracadabra Money. The main idea behind the stablecoin was to tap into yield tokens, like Yearn's yToken, and allow people to borrow stables against them. Yearn alone has over $5B in TVL, which meant there were a lot of idle yield tokens to loan against.
MIM is a cross-chain stablecoin with a bridge powered by AnySwap and deployments on multiple chains. Recently, the project conducted an airdrop and yield farm on Arbitrum to reward liquidity providers with their native governance token, SPELL. (For reference, SPELL: MIM is akin to MKR:DAI.)
MIM's trading volume exploded recently, with the vast majority coming from Curve and Sushiswap. Abracadabra offers incentives through Curve: deposit MIM into a Curve metapool, deposit the Curve LP tokens into Abracadabra, and earn SPELL.