Algorand, Avalanche, and Fantom Are Attracting Capital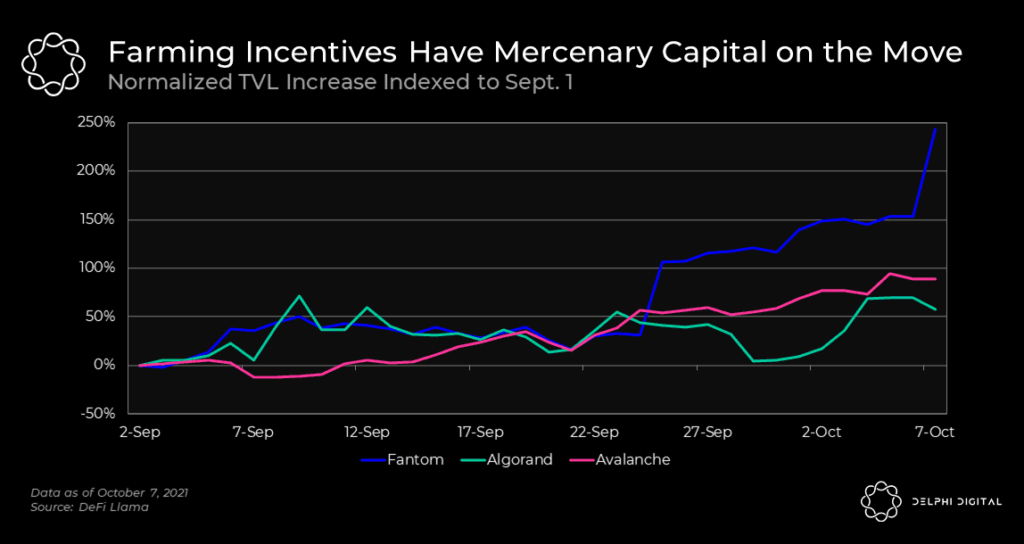 Algorand, Avalanche, and Fantom have all notably increased TVL over the last 40 days. What's the common link?
Avalanche announced a $180M ecosystem-wide liquidity mining program, and successfully roped in a bunch of yield farmers after that news in August. Algorand announced a $300M fund for various incentives, with close to $200M of that directed towards farming incentives for DeFi projects. This approach proved successful for Polygon earlier this year, using MATIC incentives to attract liquidity on Aave and Sushiswap's Polygon deployments.