Anchor Hits $10B in Deposits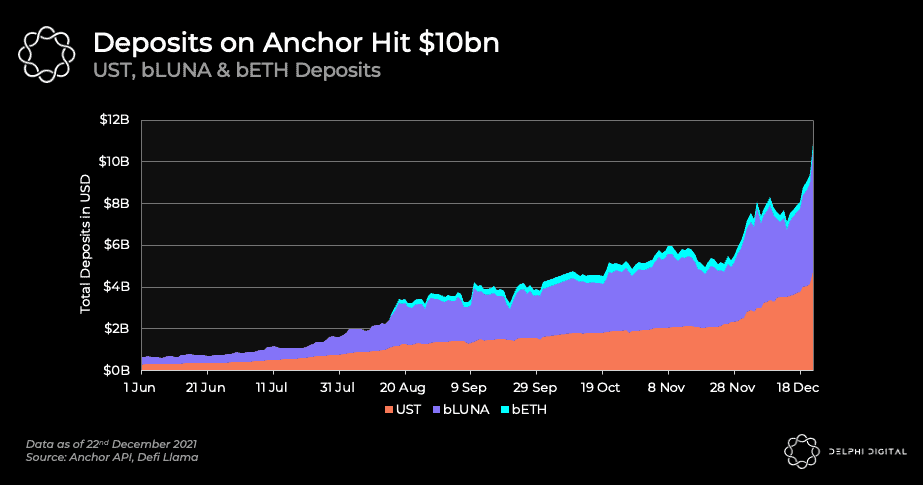 Anchor Protocol hit over $10B in deposits — a result of LUNA's price hitting all-time highs. Further catalyzing this was the integration of Terra's stablecoin, UST, into Abracadabra. Recent MIM replenishes on Abracadabra Money fueled deposits into Anchor.
Abracadabra Money now has over $1B in UST deposits in its "Degenbox" strategy. The strategy deposits 85% of UST from each user into Anchor Protocol to enhance depositor yields. Almost $400M MIM was minted yesterday via Abracadabra's UST cauldron in just 8 hours.