Anchor & Lido Key Driver For Terra's TVL Growth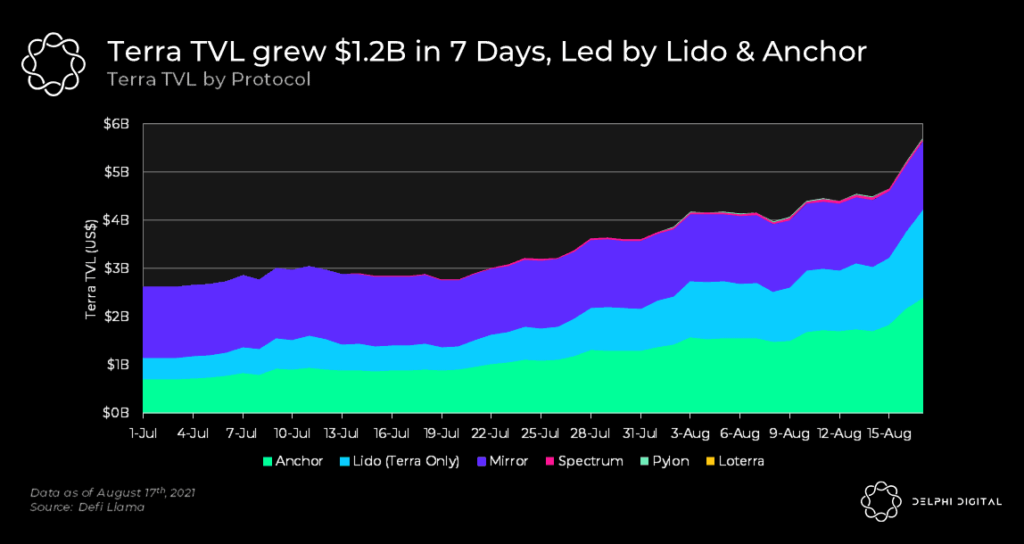 A key catalyst for the growth seen in Terra's TVL has been the start of Anchor accepting bETH (stETH) as collateral. Coupled with Anchor's borrow-to-mine ANC program, demand for UST has increased as a result.
For context, outstanding UST loans on Anchor increased by more than $200m since the introduction of bETH as collateral.