Anchor & Lido's Symbiotic Relationship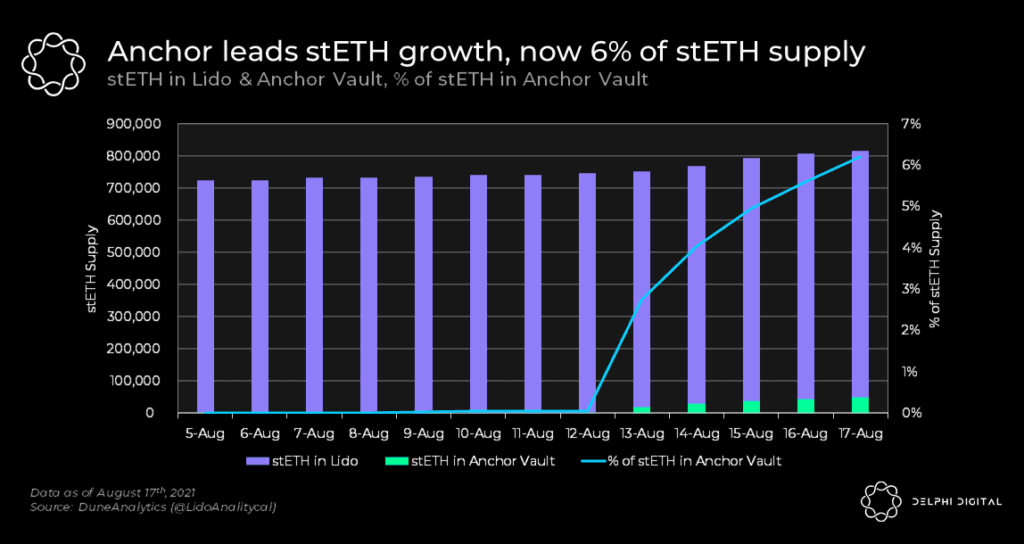 As you might already have guessed, Anchor & Lido have a symbiotic relationship. Anchor has a new yield-bearing, lower vol collateral that it can offer to users, while Lido's utility benefits from the new integration.
At the time of writing, the stETH that is deposited in the Anchor Vault contract is responsible for 6% of total stETH in circulation. That's a lot in just a few short days!