Anchor's Yield Reserve Grows Steadily as Staking Yield Rises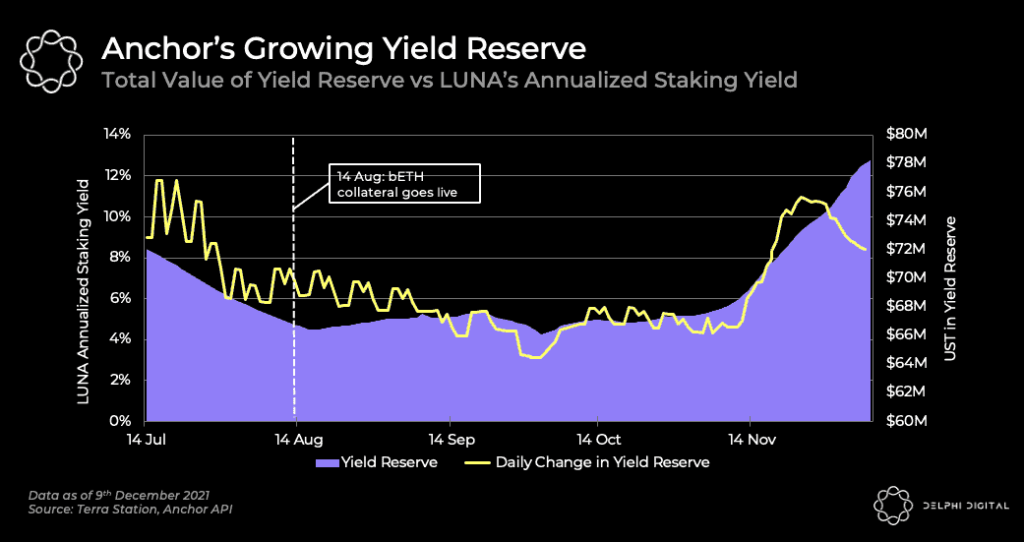 Since bETH was added as collateral on Terra's Anchor Protocol, the yield reserve has consistently grown. We previously outlined this phenomenon in a Delphi PRO report.
Recently, the growth in LUNA's staking yield has also resulted in significant growth in Anchor's yield reserves. When users deposit bAssets as collateral, leftover yield after paying depositors accrues to the yield reserve, which acts as an insurance fund to guarantee Anchor can continue paying depositors as deposits rise. The growth of the yield reserve is a healthy sign, as it ensures Anchor can operate sustainably.