AR Price Catches Up To Traction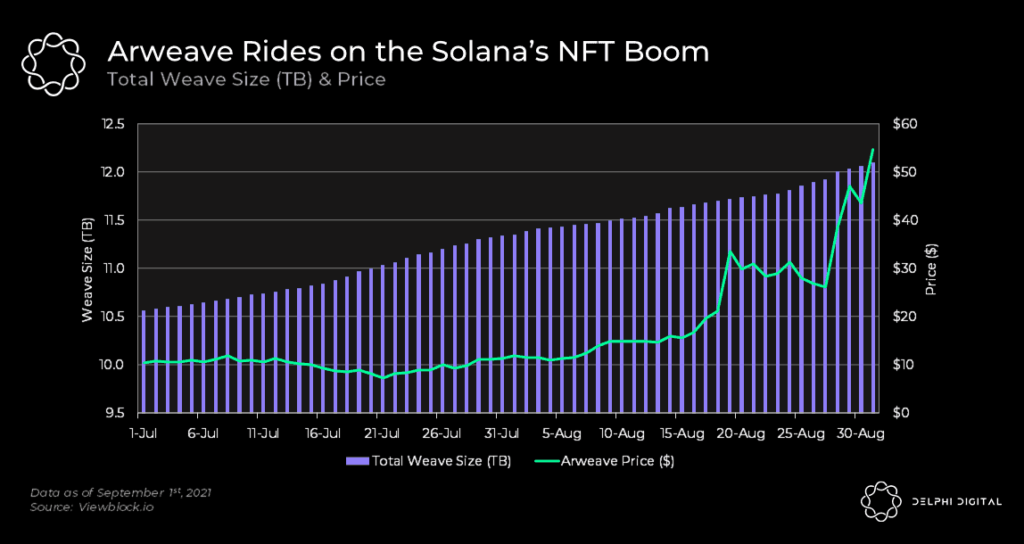 As the demand for NFT storage on Solana heats up, one of the main beneficiaries of this NFT mania is Arweave. Its native token, AR, has been hitting all-time highs consistently over the past week and shows little signs of slowing down. The vast majority of NFT projects on Solana leverage Arweave as the data layer to permanently store the media associated with their NFTs.
Upon looking at network data, it seems like AR's price is finally catching up to Arweave's traction with cumulative weave size growing consistently (currently at 12.2TB).