Art Blocks, BAYC & Punks See Increased Adoption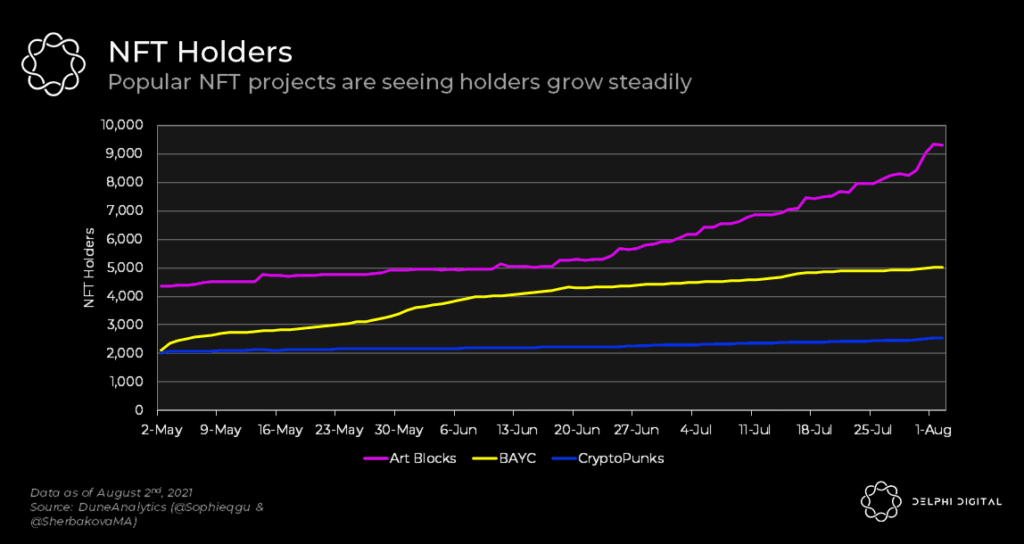 In terms of the number of holders, Art Blocks & Bored Apes Yacht Club (BAYC) holders have more than doubled since early May. Art Blocks' larger supply and BAYC's relative affordability (versus Crypto Punks) have been a catalyst for adoption. However, it's not an apples-to-apples comparison between the 3 projects: BAYC and CryptoPunk have a fixed supply of 10k pieces, whereas Art Blocks has an expanding supply of around 76k at the time of writing.
CryptoPunks remain an exclusive project held by few. Since May, CryptoPunks only increased its total holders by 500 (or 27%) in the last 3 months. Over the same period, Art Blocks and BAYC holders have grown 114% and 137%, respectively.