BAYC Floor Price is Catching Up to CryptoPunks'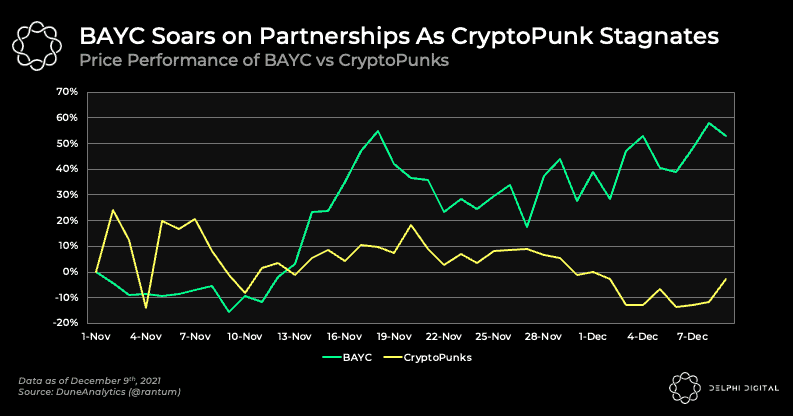 Bored Ape Yacht Club (BAYC) has been outperforming CryptoPunks since the middle of November. Floor prices of CryptoPunks have remained stagnant while the BAYC floor rose by over 50%.
The floor price of a BAYC is currently 52 ETH while a Punk is 77 ETH. (Both projects have a supply of 10,000.) With BAYC catching up to CryptoPunks, is a flippening upon us?