Binance's Cash Margined OI Back to Pre-Correction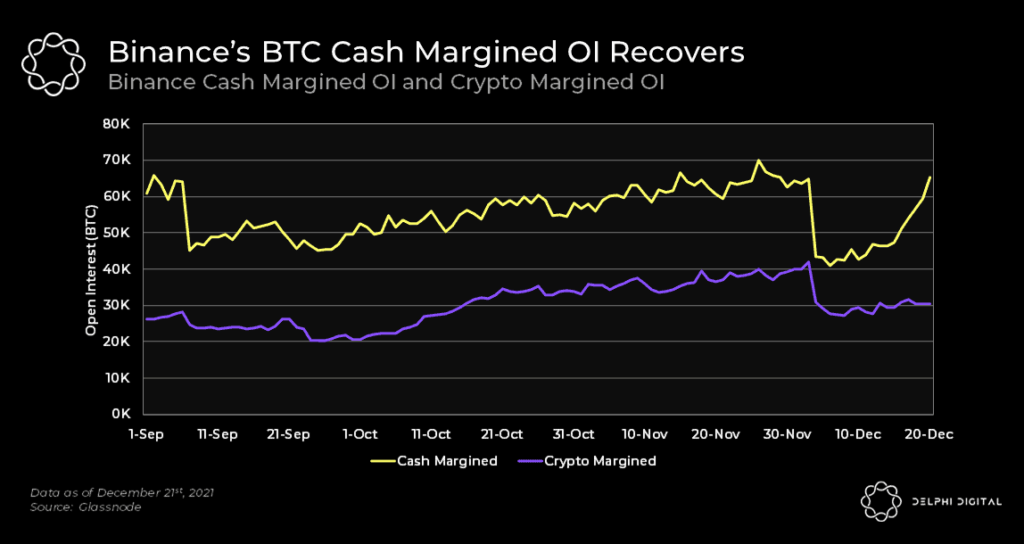 Binance's BTC open interest took a hit with the recent sell-off, and cash-margined positions have led to the recovery in OI. Cash margined OI recovered to pre-correction levels, while crypto margined OI is relatively flat.
However, there is little indicating whether these are long or shorts. Interestingly, Binance is the only exchange to have cash margined OI recover sharply (~$1b).