Bitcoin Fees Collected Reach Multi-Year Low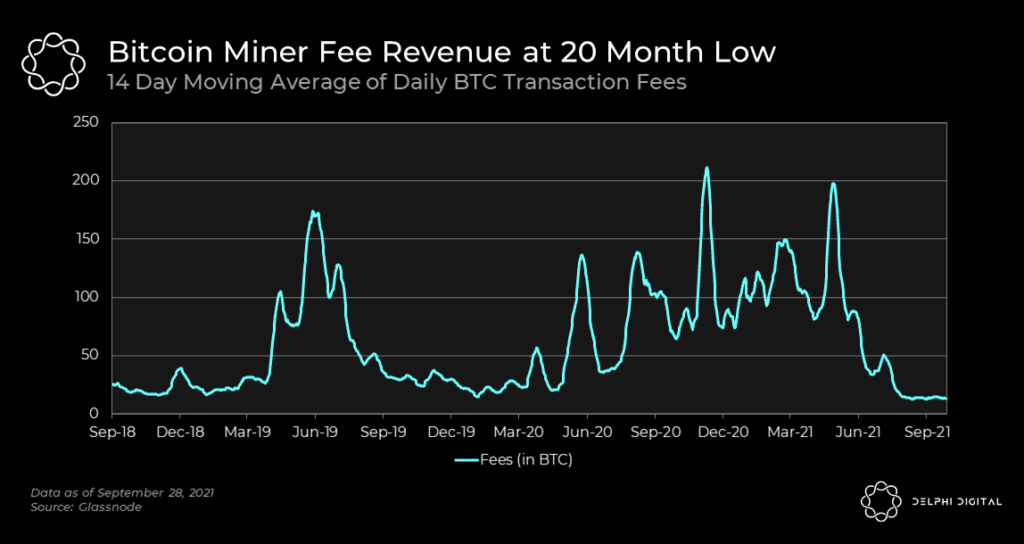 Bitcoin miners' earned fees are down to a 20 month low, with just over 8 BTC worth of fees collected yesterday. At the height of the bull market, miners were pocketing over 200 BTC in daily fees, implying a whopping 96% decrease.
On the bright side, these plateaus don't last very long (see Sep. 2019 – Mar. 2020 on the chart). But realistically, this is a sign that network usage has dropped significantly as fewer people are transacting on-chain.