Bitcoin Mining Activity Recovers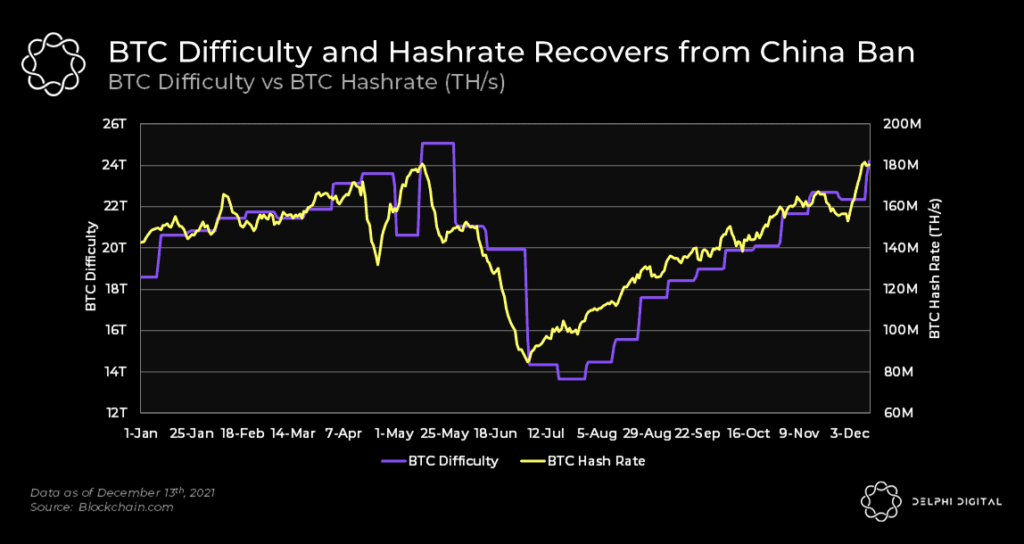 When China banned cryptocurrency mining, BTC difficulty and hash rate plummeted as mining farms were forced to close. The ban had severe implications for the overall Bitcoin network, as 50% of the network's hash rate was removed as it swiftly dropped from ~180M TH/s to ~85M TH/s.
Mining farms were largely relocated to regions like Kazakhstan and the USA, making both of these countries home to the largest mining operations.
Despite the quick drop, the recovery was steady. Bitcoin is back at its prior hash rate high of ~180M TH/s less than five months after China's ban. Kazakhstan seems to have been affected by a power shortfall caused by crypto mining farms, so it remains an open question whether mining can sustainably occur in the region.