Boba TVL Grows, CRO Outperforms, & Interest Rate Woes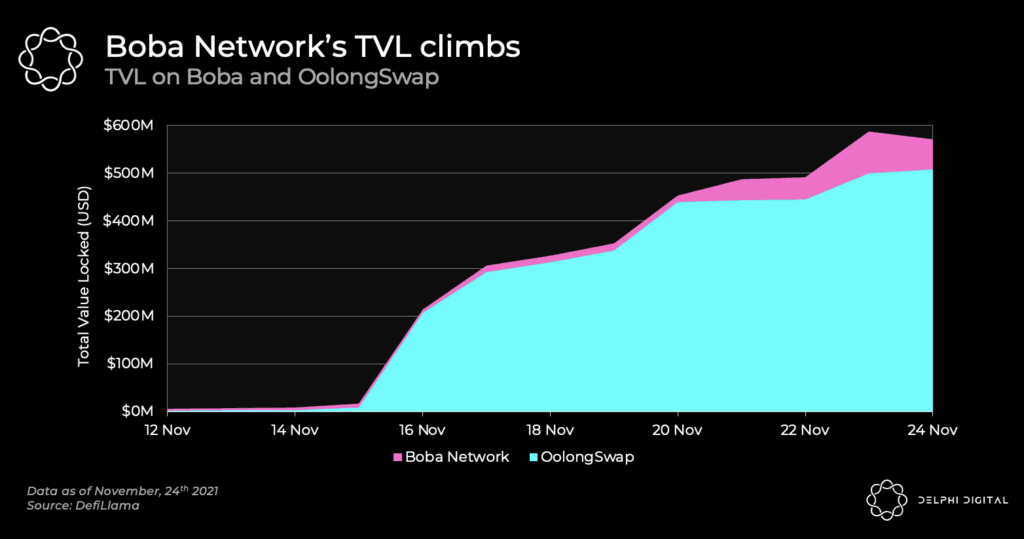 Boba Network is an L2 Optimism Rollup developed by core contributors of the OMG foundation and based on the open-sourced Optimism codebase.
Boba differentiates itself primarily with its fast transfers. Funds can be bridged back to Layer 2 without having to wait for 7 days as one would have to on the Optimism Network.
TVL on Boba Network has grown exponentially since the middle of November, coinciding with the start of OolongSwap's liquidity mining.
OolongSwap is the leading AMM on Boba Network, began their liquidity mining event with "blind farming" for a week before launching Pool 2 rewards for its native token, OLO, a week later.
Currently, an overwhelming majority of TVL on Boba is on OolongSwap. But it remains to be seen how much of this TVL will stick around once farming rewards end.