BTC Correlation with S&P500 Soars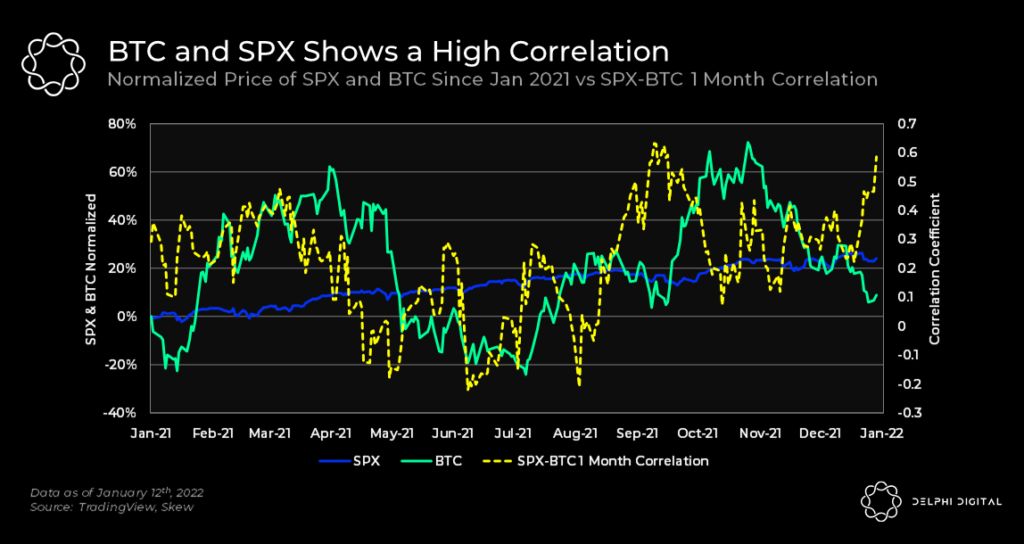 Over the past month, the correlation between BTC and SPX has increased, as both risk assets were similarly affected by hawkish Fed comments.
BTC has a historically low correlation with the equity markets. However, since 2020, we have seen more traditional players enter crypto markets. As institutional adoption in BTC increases, we will likely see an even higher correlation in the future.