BTC Gets A Lot More Attention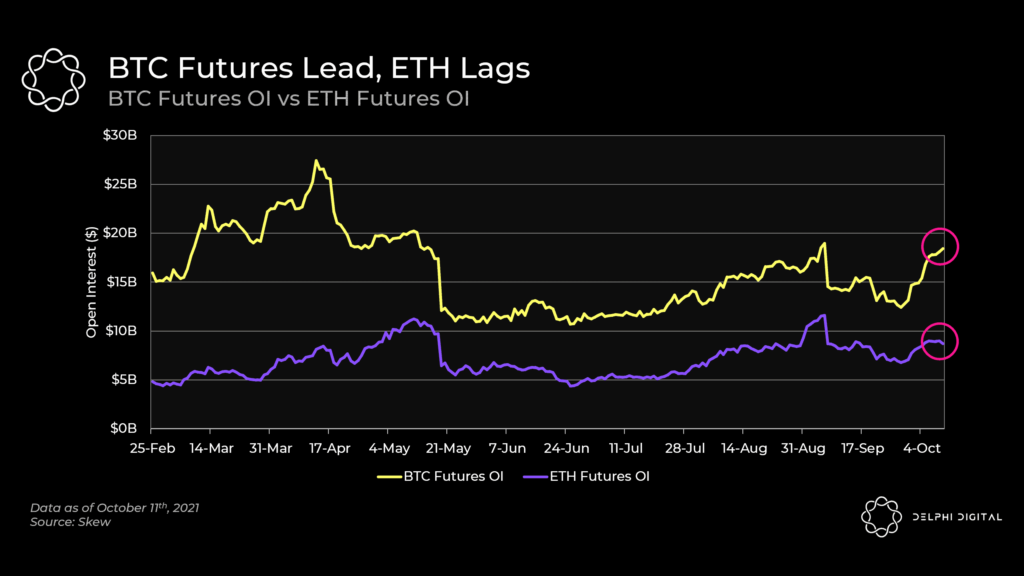 To further reinforce BTC's dominance in the current market, let us compare futures data for BTC and ETH. ETH and BTC OI have been mirroring each other from July until End of September. This changed in early October when a clear divergence between the two emerged (and is widening over the last 10 days).
BTC OI is still 30% away from May highs, suggesting that markets have yet to reach a state of euphoria & FOMO. This big difference in BTC & ETH OI suggests that speculators are anticipating more upside in BTC as compared to ETH. As BTC's ETF narrative strengthens, it's likely that ETH and the alt L1 narrative will take a backseat at least for the near future.