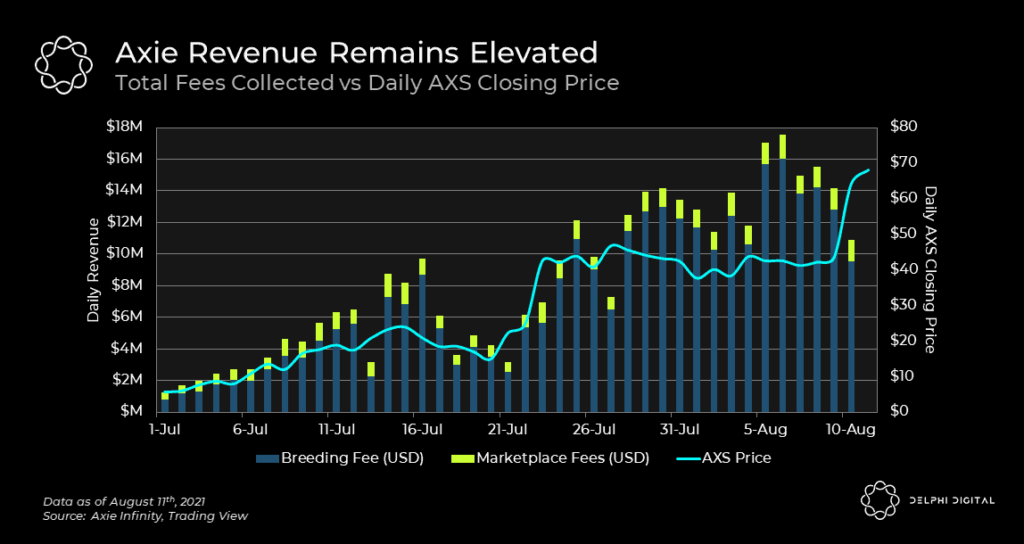 Sometimes you reach these inflection points with market data but the fundamentals look as sharp as ever. Axie had a record breaking month in July — not only in terms of price, but also in pocketing over $200m in monthly revenue (implying a run rate of $2.4 bn).
While distributions from the treasury will be decided by community governance later on, it's expected that most of the revenue will eventually be passed on to AXS stakers.
Taking into account the run rate implied by July's volume and AXS's current fully diluted valuation of $17.9b, the token trades at a P/E of 7.5. There's a coherent argument to be made that AXS is still reasonably valued.