Convex Has the Most Influence Over Curve's Liquidity Incentives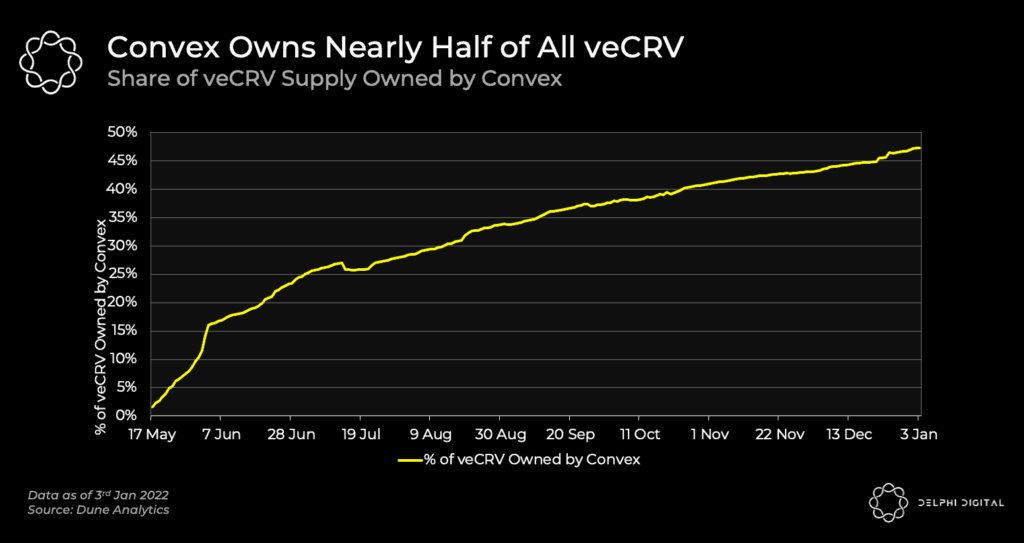 Convex is now the single largest owner of veCRV at 47% of total supply. This gives them the most governance power to decide where CRV incentives should be distributed.
Now that Convex dominates Curve's voting power, protocols have focused their bribing efforts on Convex directly, creating a proxy war of sorts. Instead of buying CRV tokens and staking them for veCRV to vote, protocols have resorted to bribing vlCVX holders directly. (For reference, vlCVX is Convex's token that's locked for 16 weeks that can harness Convex's underlying veCRV governance powers.)
This has been a rather lucrative practice for vlCVX holders who have received ~$2.75 worth of bribes per locked CVX since the Sep. 21 last year.