Covid Uncertainty Isn't Affecting Implied Volatility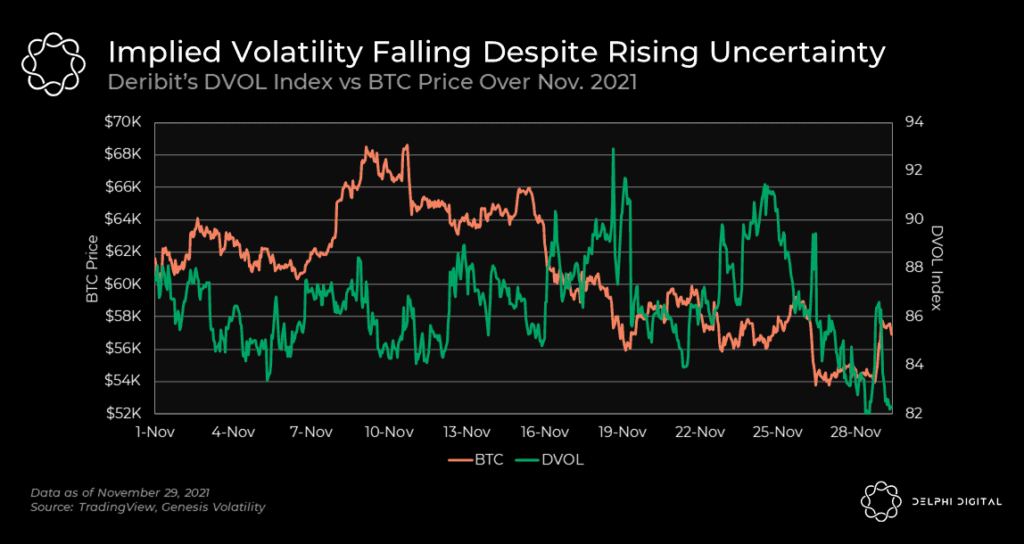 Uncertainty seems to be plaguing global markets on the back of growing coronavirus-related fears that whipsawed markets on Friday. Interestingly enough, the DVOL index, which measures implied volatility (IV) on a 30-day forward basis, has actually gone down in recent days. Implied volatility, more than anything else, is a measure of market uncertainty; when things get dicey, it tends to rise, and when things look unidirectional, implied vol usually falls.
It could be that everyone is unanimously bearish, but that hardly seems to be the case; its latest move could be explained by a lack of trading activity on options orderbooks. We'll be monitoring DVOL as the week progresses to see if it remains suppressed amid heightened uncertainty.