CRO and AVAX Outperform Layer 1 Peers This Month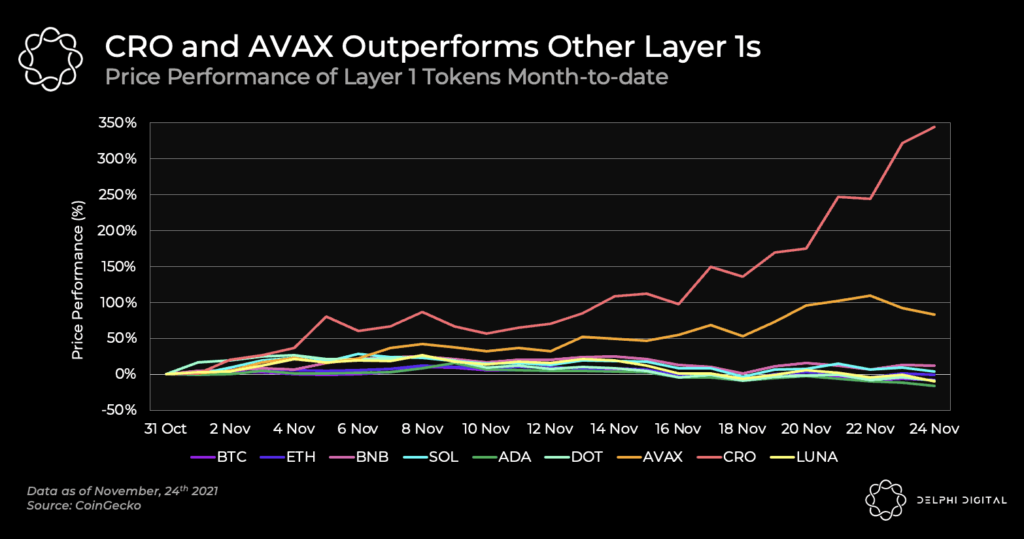 The CRO token has outperformed other Layer 1 tokens this month, clocking and at an impressive ~344% in the month to date.
Similar to how BNB is used on BSC as well as Binance's exchange, the CRO token is Crypto.com's token and is also used as gas on Crypto.com's chain, Cronos.
Cronos chain is an EVM-compatible chain built on Tendermint, whose mainnet went live on the 8th of November.
Last week, Crypto.com announced that they were paying $700m over 20 years to rename the Staples Center in Los Angeles.