Crypto Margined Futures Continue Trending Downwards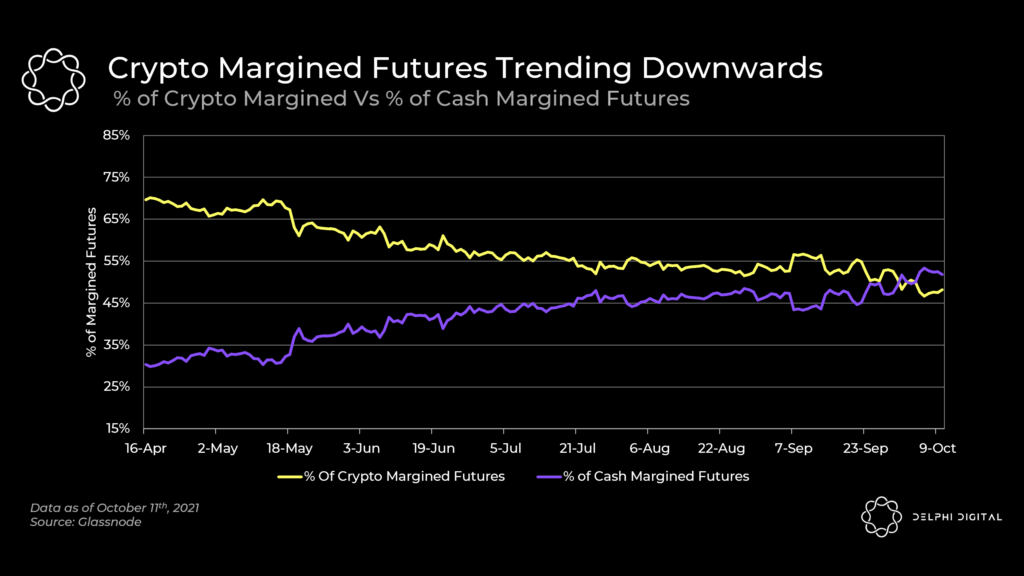 Since May 2021, crypto-margined futures have been on a multi-month downtrend as cash-margined futures gain a significant share of futures OI. One of the main implications of this is reduced directional convexity.
This is most easily seen in downside scenarios. If a trader uses crypto to collateralize their long positions and the market turns against them, the value of their open position falls alongside the value of their collateral.
You also have the upside scenario where: In an upside scenario, with crypto collateralized positions as the market goes up you become less levered (as the value of the collateral is increasing) and you can give room to "long your longs."