Crypto Rebounds After FOMC Comments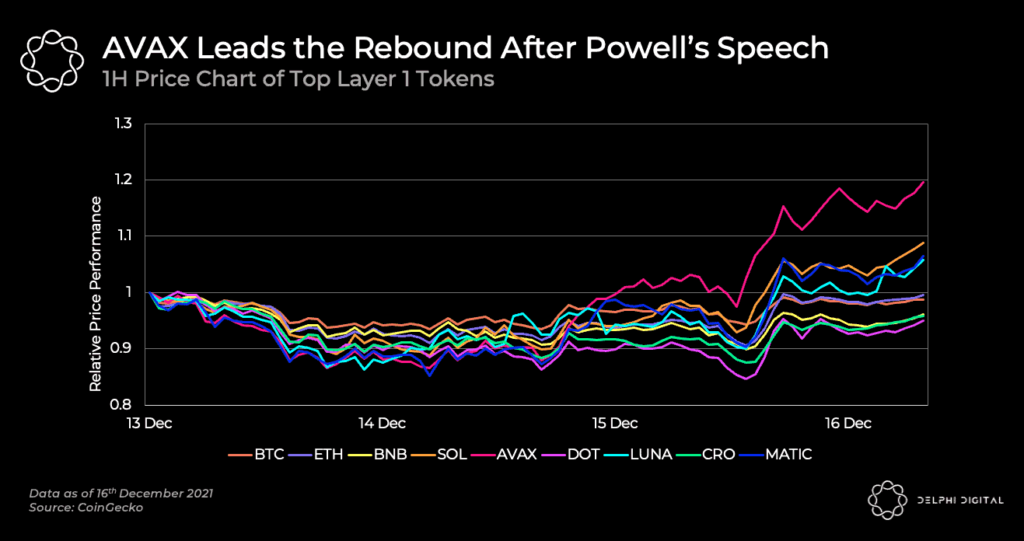 Crypto assets rebounded after Fed Chariman Powell's speech yesterday. In fact, risk assets as a whole began to climb, with the NASDAQ up 2.15% at yesterday's close.
Crypto markets were jittery in the days leading up to the FOMC meeting, likely in preparation for an overly hawkish Fed. However, the outcome of the FOMC meeting was what most expected– three potential rate hikes in 2022 and a quicker taper of asset purchases. Given most of this was priced in over the last couple of weeks, risk assets almost instantly responded in a positive way.