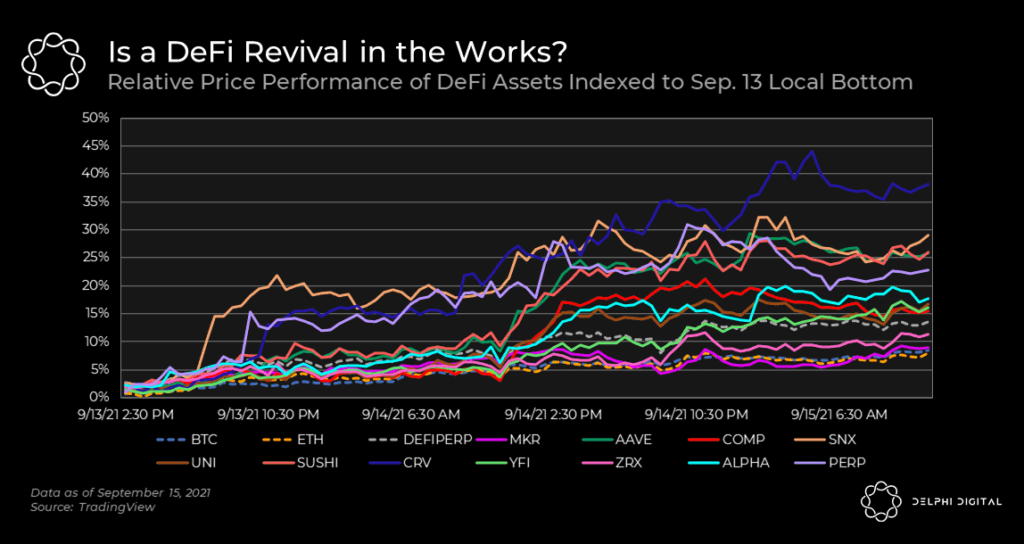 So from the above four charts, it's pretty obvious that the future of L2s looks extremely promising (despite some hiccups). The market may be looking favorably towards DeFi assets, which have had a rough past six months.
Blue chips like CRV, SNX, AAVE, and COMP are leading the bounce, followed by derivative protocol tokens like PERP and MCB. DEXes are lagging behind the rest of DeFi despite undoubtedly having the most secure product-market fit, highlighting a potential opportunity for investors.
MKR has been lagging even majors like ETH and BTC, which is quite unusual given the strength it had earlier this year.