DeFi Down Bad, Potential For a Reversal?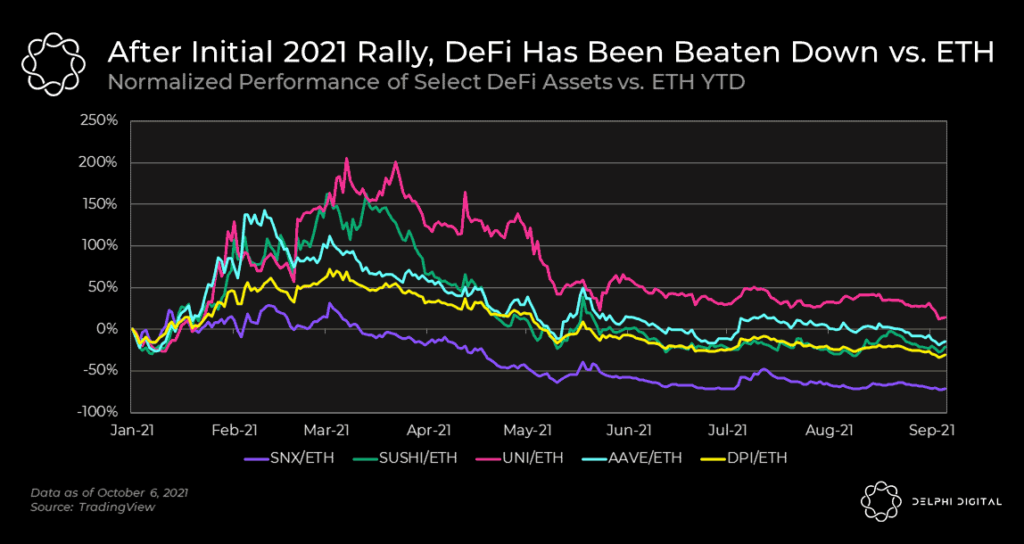 DeFi assets are now the neglected child of crypto markets. After a strong rally into the year, DeFi has gotten battered when priced against ETH. And this is after taking ETH's 60% drawdown in May into consideration.
Early this year, BTC and DeFi rallied together without ETH. This is purely conjecture, but if the BTC rotation idea ends up playing out, it could breathe new life into DeFi blue chips. They've been out of favor for the best part of the last 8 months, and seeing a strong bout of mean reversion (at the least) wouldn't be too surprising.