DeFi TVL Hits ATH, But Ethereum is Losing Market Share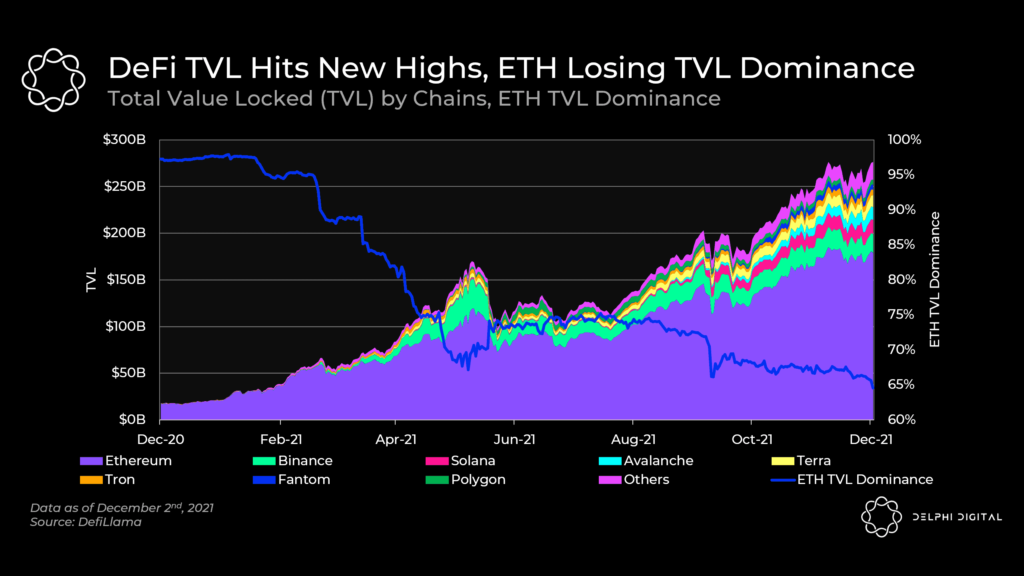 DeFi's total capital locked sits a new all-time high above $250B. However, as noted yesterday, Ethereum's dominance over DeFi activity has taken a big hit in H2 2021.
As the multi-chain narrative plays out, capital has been moving to ecosystems outside of Ethereum. The main L1s that stand out are Solana, Terra, and Avalanche; each of them quickly grew to each hold 5% of global DeFi TVL.
High gas fees on Ethereum have been the main contributor to usage moving cross-chain. For comparison, a DEX swap costs ~$70 (~70 gwei gas price) on Ethereum while the same on Solana or Terra costs under $1. As smaller users got priced out of Ethereum, other chains have seized the opportunity.
You can visit this website to check how much you've spent on Ethereum fees. Though a word of warning — it's not a pleasant sight.