DeFi's Secret Cash Flow Machine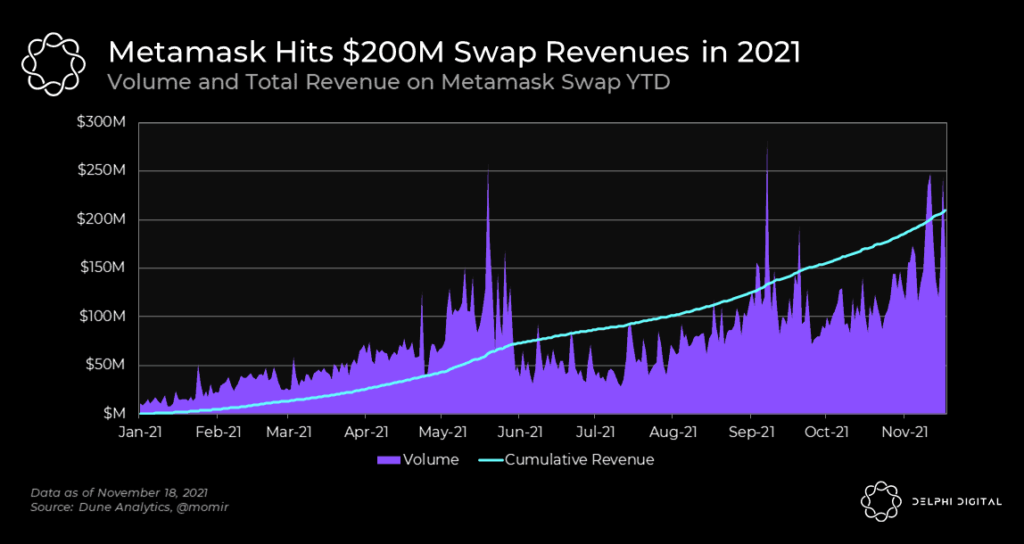 If you don't think $200M in revenue over 11 months is a remarkable feat — which you should — compare Metamask's revenue to that of two of the top DEXes on Ethereum: Sushiswap and Curve. Sushiswap has made just under $70M YTD, while Curve sits around $12M.
Now consider this: Metamask's customer acquisition cost (CAC) is a big, fat zero. Metamask has no token incentives or emissions, so there's virtually no cost to their revenue. Their profit margins are close to 100%. Imagine if they had a token.