DeFi's Secret Cash Flow Machine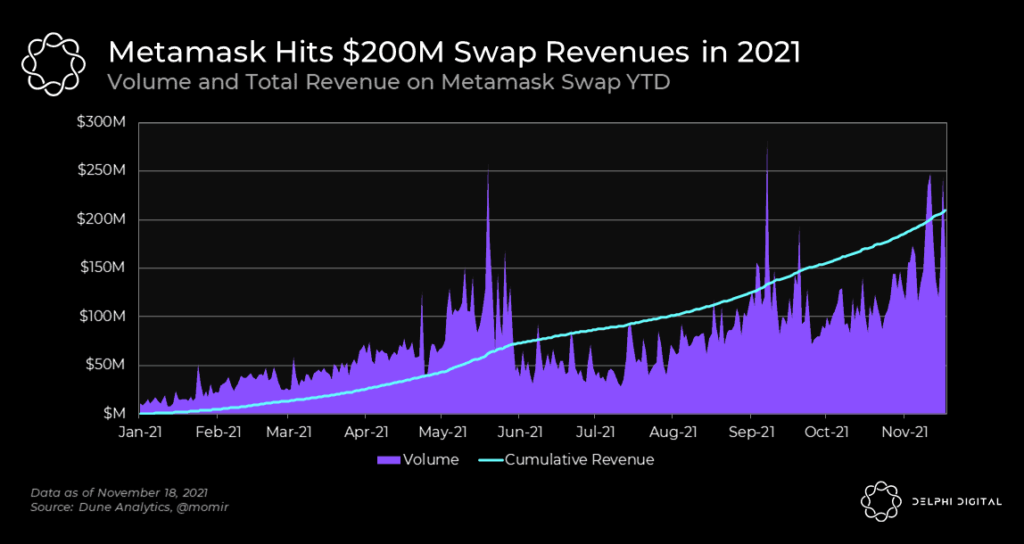 In Sept. 2020, Metamask announced its native swapping feature that gets quotes from multiple DEX aggregators to give users the best execution prices available on-chain. With this move, Metamask became an aggregator of aggregators — or a "meta" aggregator (pun intended).
Metamask levies a 0.875% fee on each swap, which is exorbitant by DeFi standards. And this has resulted in over $200M in revenue over the last 11 months. The simple UX of swapping via the Metamask plug-in seems to trump the ludicrous fees the wallet charges for trades.