Derivatives Drive Price Discovery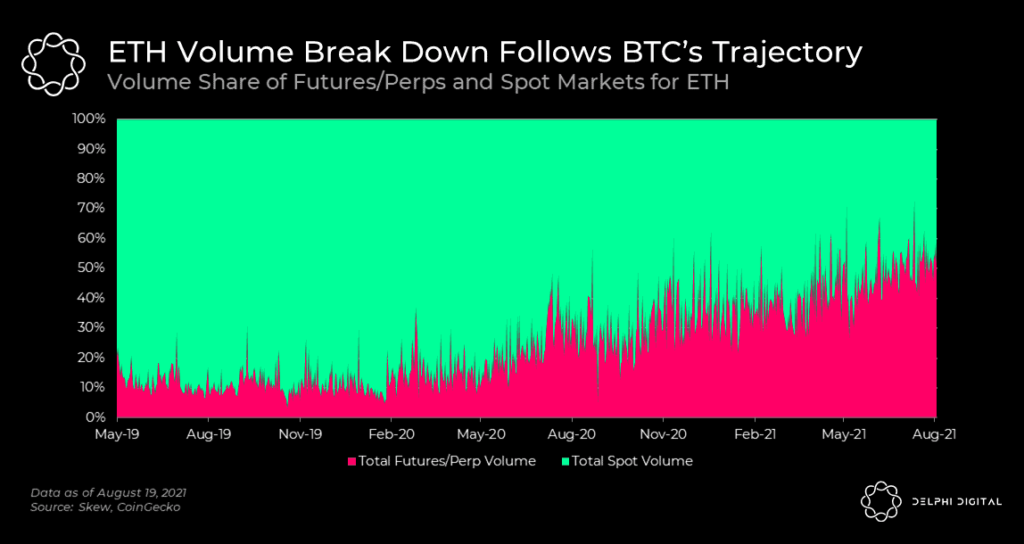 There's a similar trend on ETH, but spot markets still play a larger role. For example, between Feb. 2021 and May. 2021 there are pockets where spot volume is higher than futures volume. At the time, ETH was being driven by heavy spot buying rather than derivatives.
Over time, as more ETH moves into Ethereum's DeFi ecosystem, it seems reasonable to expect centralized exchange volumes to heavily skew in favor of futures and perps.