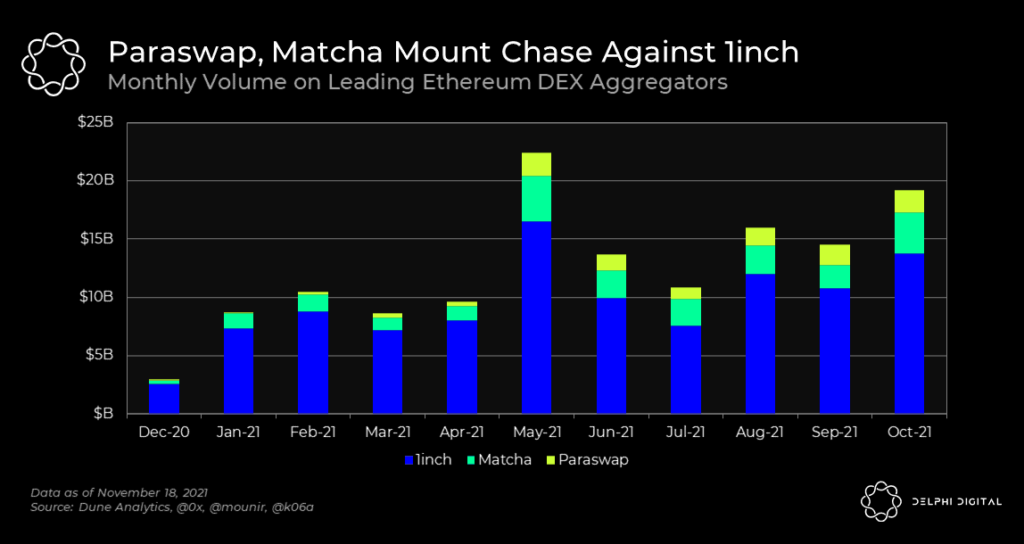 1inch is still the leading DEX aggregator by a large margin. However, competitors such as Matcha and Paraswap are starting to eat into its market share.
1inch had its second-best month ever in October, with $13.8B in volume. But Matcha and Paraswap — once-distant competitors — saw $3.5B and $2B in volume, respectively.
Aggregators are a crucial piece in enhancing the UX of using DeFi-native liquidity. Watching how this shapes up is likely to be a key theme going forward.
On the bright side, aggregator volume is back on the rise after a period of contraction in Q3. DEX volumes are on the same trajectory, and despite pathetic price action amongst DeFi majors, their fundamentals and usage are looking brighter than ever.