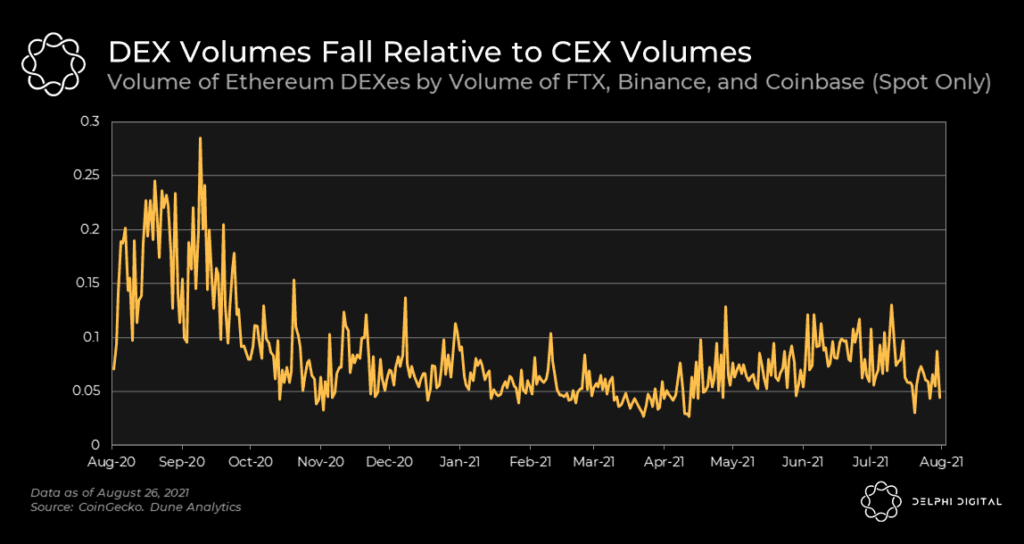 Ethereum DEX volume has fallen significantly relative to spot volumes on the big three centralized exchanges. The highest readings are from DeFi summer, where the mania was more or less contained to on-chain primitives. But as the market took off in late 2020, the ratio DEX to CEX volume fell despite an exponential increase in DEX volume (because CEXes were doing much more volume too).
The below graphic isn't a representation of total DEX volume (or CEX volume) as it only measures Ethereum DEX volume. But the past six months have been huge for non-Ethereum base layers like Polygon, Solana, BSC, and (more recently) Avalanche, which is possibly why there's been no pop in recent weeks.
However, it does confirm that Ethereum DeFi usage is stagnating a little bit. The entire ecosystem is need of a jolt of fresh energy and excitement.