ETH and Ronin Lead NFT Volume, Wax Volume Picks Up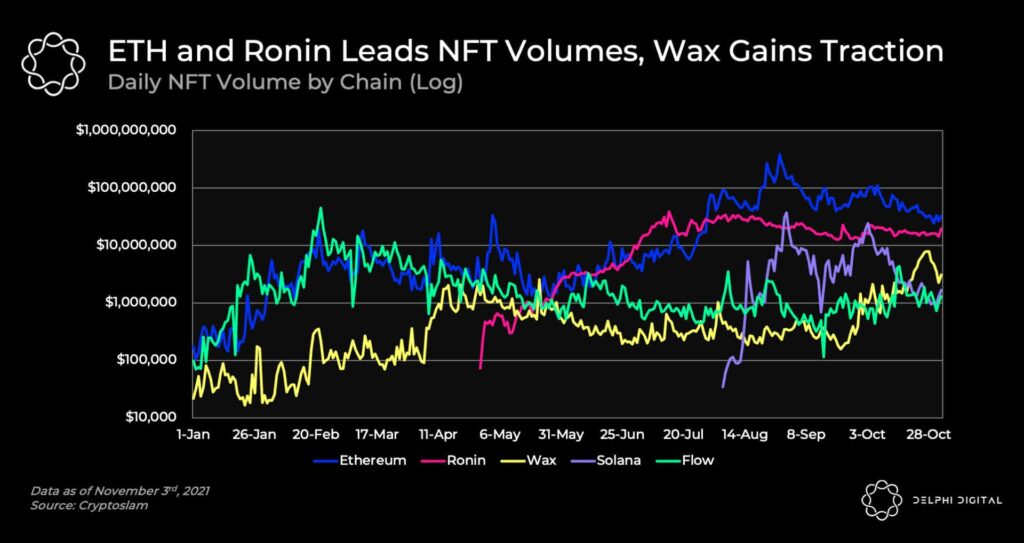 Since late May, ETH and Ronin NFTs have dwarfed other chains in terms of NFT sales volume (note: the above chart is in log scale, so they're well ahead of the rest).
NFTs such as Cryptopunks and Art Blocks were instrumental to the ETH-led "NFT season," which seems to have peaked in late August/early September. In addition, Axie Infinity's sidechain Ronin saw a notable explosion in Q2/Q3 following its release.
WAX NFTs seem to be worth paying attention to as they have seen sales volumes pick up significantly since the beginning of October. Some games utilizing WAX NFTs have been seeing notable player growth recently such as Farmers World, which explains the sharp increase in sales volumes.