ETH Apes Stepping Back In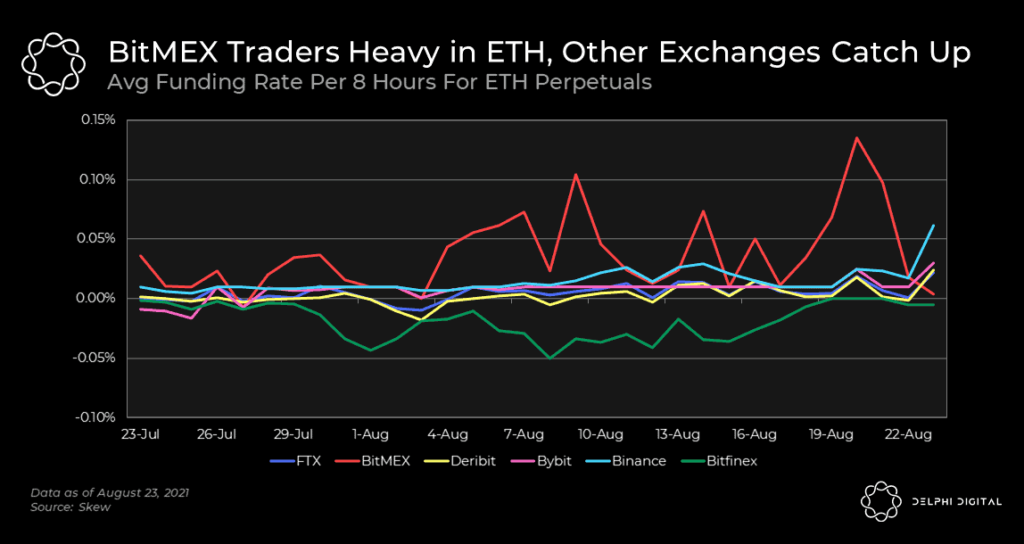 We're seeing the market position itself for exposure to ETH. But, as noted above, it's just not easy to move an asset's price when it has over $20 bn of daily trading volume (per CoinGecko).
Funding for ETH perpetuals on BitMEX has been out of whack compared to the rest of the market. But in the last 2 days, we've seen traders on other exchanges catch up, with funding starting to move into positive territory after chopping around near 0%.
While this indicates demand for ETH, it also means leverage on the long side is amping up. A pullback is certainly in the cards — it always is — as the funding uptick could see a bunch of longs get trapped as the market momentarily moves lower. However, given the strength of this rally, it's entirely possible that ETH just keeps ripping.