ETH Inflation Rate Craters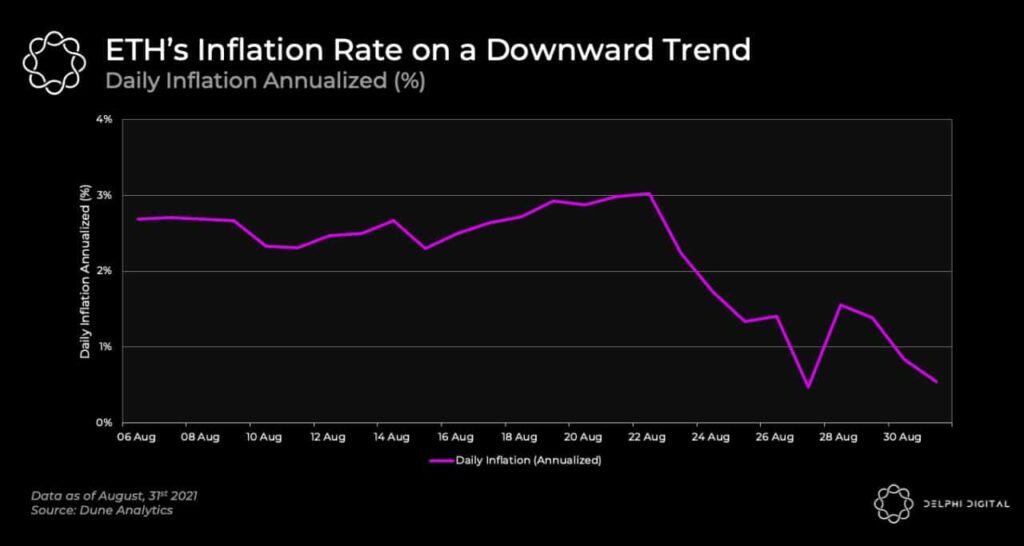 Before EIP-1559 was implemented on Aug. 5, ETH's annualized daily inflation was hovering at ~2.7 to ~3%. Ether's inflation rate has trended down sharply since and averages an annualized emission rate of 1% since the EIP went live.
Yesterday's data revealed sub 1% inflation rates, hovering around 0.6% annual inflation. Although it's unlikely that this sustains until the PoS merge, EIP-1559's impact on ETH's inflation is the equivalent of two BTC halvings (using 3% as pre-London inflation). Significant, to say the least.