ETH Options Picking Up Again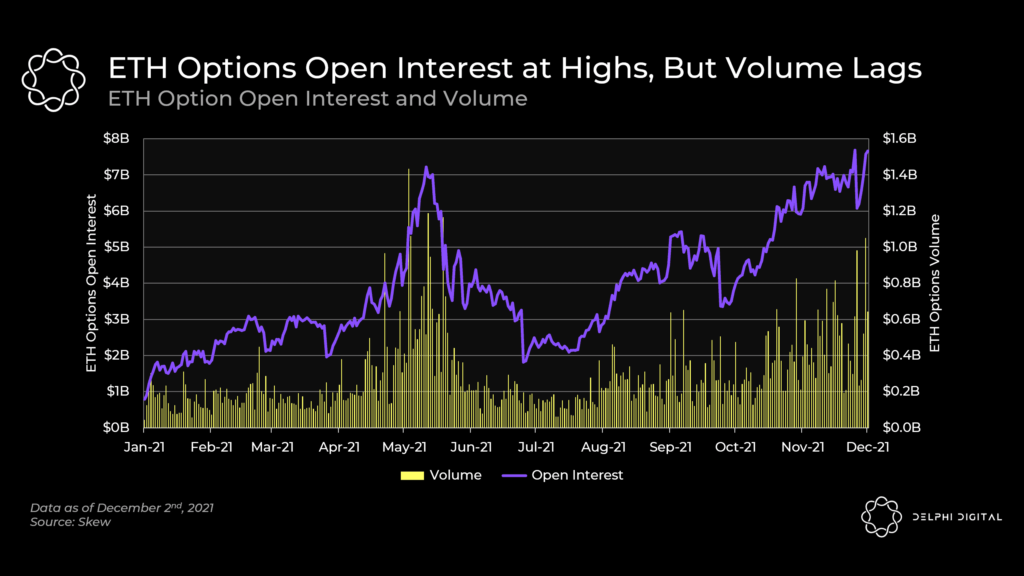 ETH options open interest continues to trend upwards, breaking previous highs recorded in May. Option trading volume for ETH recovered well too as it crossed $1B in daily volume on Nov. 30. Though it's still a way off from the volume high of $1.4B set in May, this is encouraging for the bulls.
Open interest hitting new highs as ETH prices trend upward is a sign of positive sentiment for the asset. While volume may not be back at it's peak, the increase in trading activity since the early Q3 bottom is clear as day. Though with the macro picture looking slightly bleaker than last week, there's reason to tread with caution.