Ethereum DeFi Resurgence Fails to Prop Up Token Prices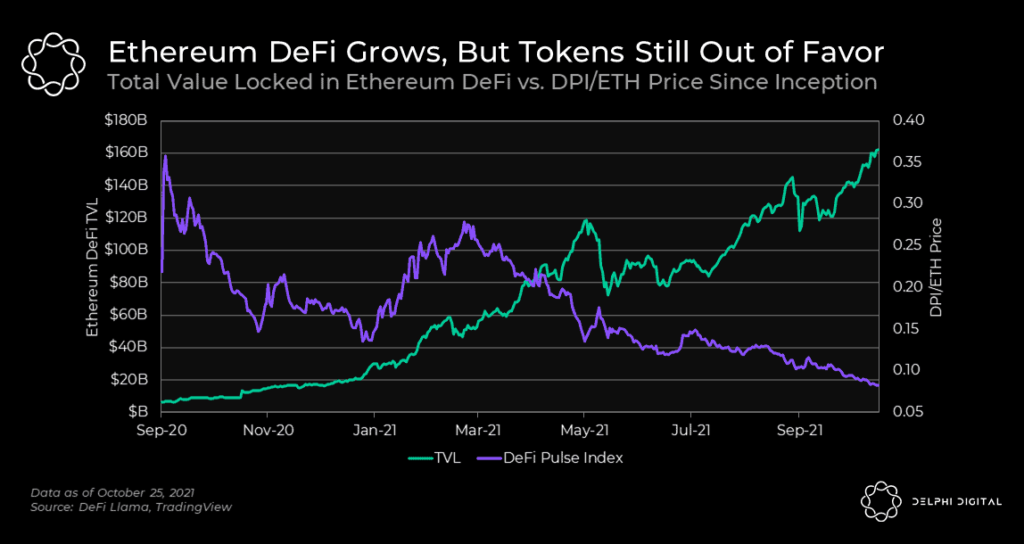 Total value locked in Ethereum DeFi protocols crossed $160B, surging to its highest level ever. But DeFi tokens haven't gotten the memo and have lagged the rest of the market (with certain exceptions). The DeFi Pulse Index, the closest thing to a consolidated proxy for DeFi token performance, has consistently lost value against ETH.
L1s have been hogging the limelight lately, seemingly at the expense of DeFi tokens. For now, they continue to remain out of favor and it's not clear what could catalyze fresh capital inflows.