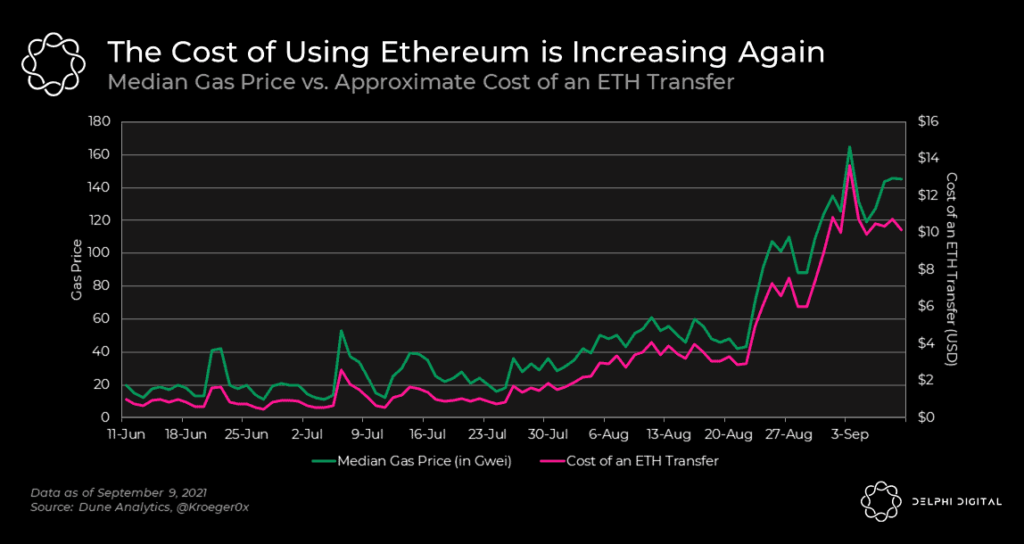 It costs $10 to do a simple ETH transfer again, and median gas is now up to 150 gwei with occasional spikes to 1000-5000 gwei (not a typo). For most users, even transferring ETH across the network is no longer viable.
NFTs and the "mint-mania" are the primary reason for this, as collectors clog the chain minting their shiny, new NFTs. Tuesday's market movements also played a key role, as several DeFi loans closed in on their liquidation thresholds.
But the argument that "nobody is using ETH because of high fees" is incoherent. The reason fees are so high is because more people are using Ethereum than the network can handle. L2s offer a solution to this, but they're just starting to get off the ground.