Ethereum Mean Hash Rate at ATH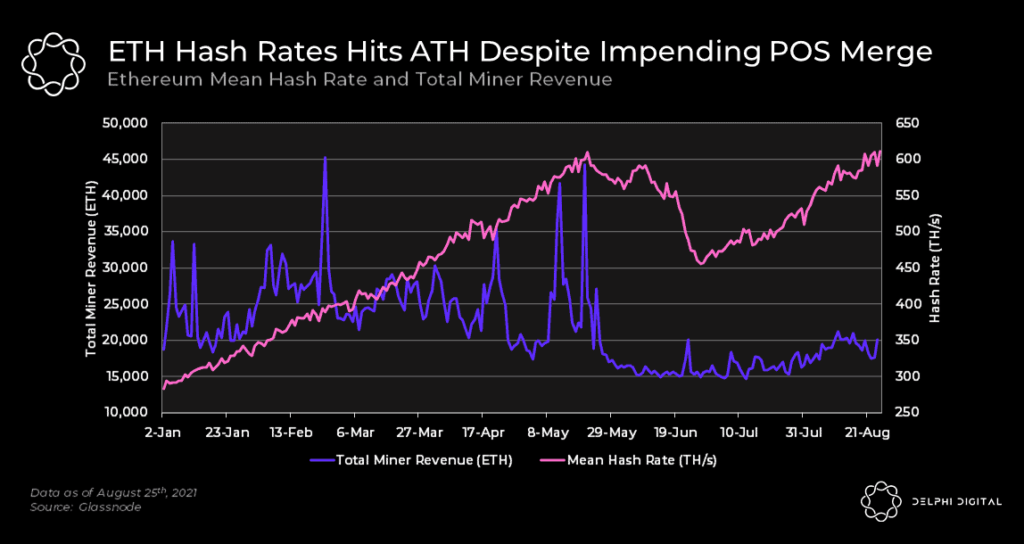 Ethereum's hash rate grew to an all-time high of 611 TH/s, last seen at the peak of this cycle in May 2021.
The network's transition from Proof-Of-Work (POW) to Proof-Of-Stake (POS) consensus is expected to occur in Q1/Q2 2022 and would spell the end of POW mining.
To further miner pains, the implementation of EIP-1559 has affected miner revenue as a large portion of their earnings from transaction fees is now being burnt. Fees are now split into a "base fee" and a "tip". Only the tip is paid to miners, while the base fee is burnt. Despite the numerous headwinds for ETH miners, mining doesn't seem to be slowing down.