ETH's Structural Megatrend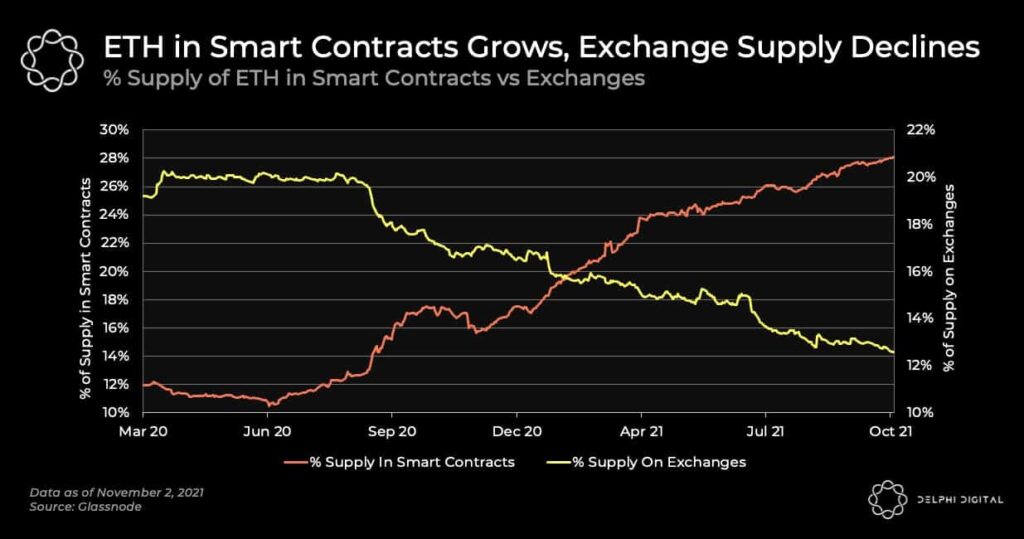 Since August 2020, ETH % supply on exchanges has been trending down from ~27% to ~12% as of today. On the other hand, the % supply of ETH deposited in smart contracts has been making new highs during the same time period, climbing from ~10% in June 2020 to ~21% today.
We are witnessing a structural shift in which more digital assets are shifting from centralized custodians & service providers to decentralized counterparts. The biggest tailwind that's driving this phenomenon is hot money searching for higher yields on Ethereum. Many DeFi users also bridge ETH onto other chains for the same reason. As DeFi and multichain activity continues to take off, we expect this trend to continue.