Exchange Trends From Derivatives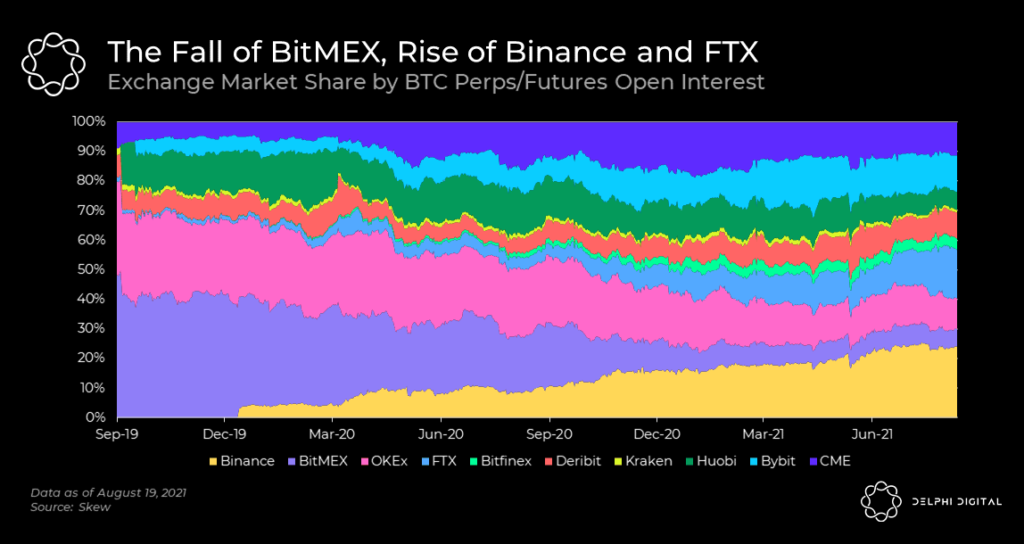 Now that we've established that derivatives drive crypto price discovery, we can look which individual exchanges are at the forefront.
The first and most obvious inference from the chart below is BitMEX's sharp decline in market share. When Binance launched support for derivatives, BitMEX's dominance began to shrink. Rising activity on Chinese exchanges like OKEx and Huobi further exacerbated the situation for BitMEX.
OKEx and Huobi were thriving before China's latest crypto crackdown, but there's been a sizeable decline in their market share of futures/perps in recent months. FTX, Deribit, and Bybit have stepped up to capitalize on the opportunity. Growing market share for Western exchanges — including institutional ones like CME — could set the tone for the next few years.