Fantom and Polygon Lose Steam, Avalanche Steadies On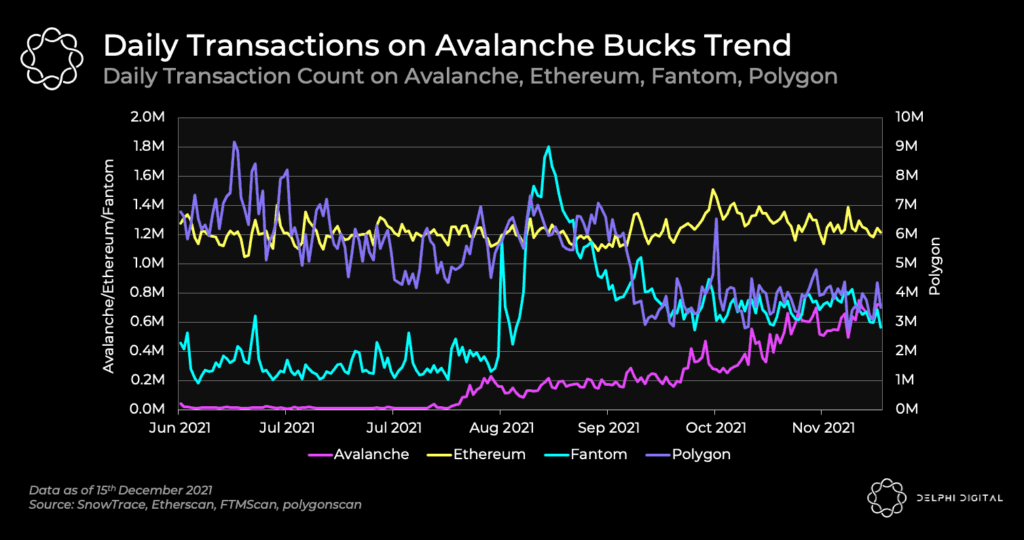 Daily transactions on Ethereum have largely stayed range-bound since the middle of this year as a result of constant congestion and exorbitantly high fees.
Other EVM-compatible chains such as Fantom and Polygon have experienced periods of high transactions, particularly after incentive programs attracted users to the respective chains. However, the incentives seem to be less attractive now, as daily transactions on both chains are trending downwards as the hype faded.
Avalanche is still showing signs of growth with daily transactions in an uptrend over last couple of weeks. It remains to be seen is this activity is sustainable or whether it'll wind down once Avalanche Rush incentives dry up.