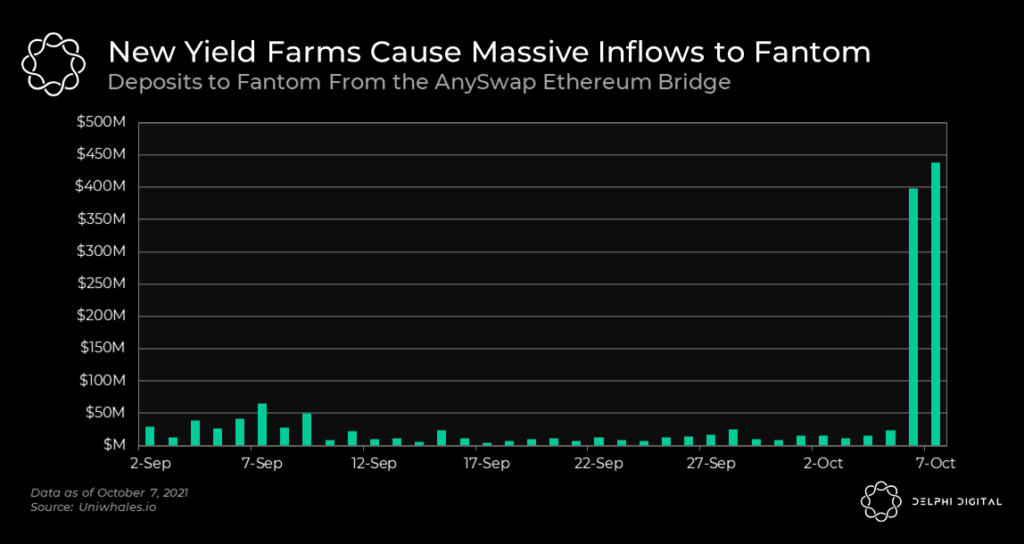 Flows from Ethereum to Fantom averaged $10-25M per day over September. But over the last two days, flows to Fantom increased by an unprecedented amount on the back of a new yield farm.
Geist Finance, a fork of Aave, was giving LPs ridiculous incentives. Early farmers 10x-ed their capital in a day — from just providing liquidity. However, as is normal, unsustainable yields drop back down to Earth rapidly. The GEIST token is down 81% in the last 24 hours, falling from $34 to $6.
Incentives that sacrifice longevity for short-term hype often don't fare well. Nevertheless, when yield incentives are as insane as they were on Geist, large capital flows move in quickly to seize the opportunity.