Funding is Falling, But Deleveraging Not Fully Reset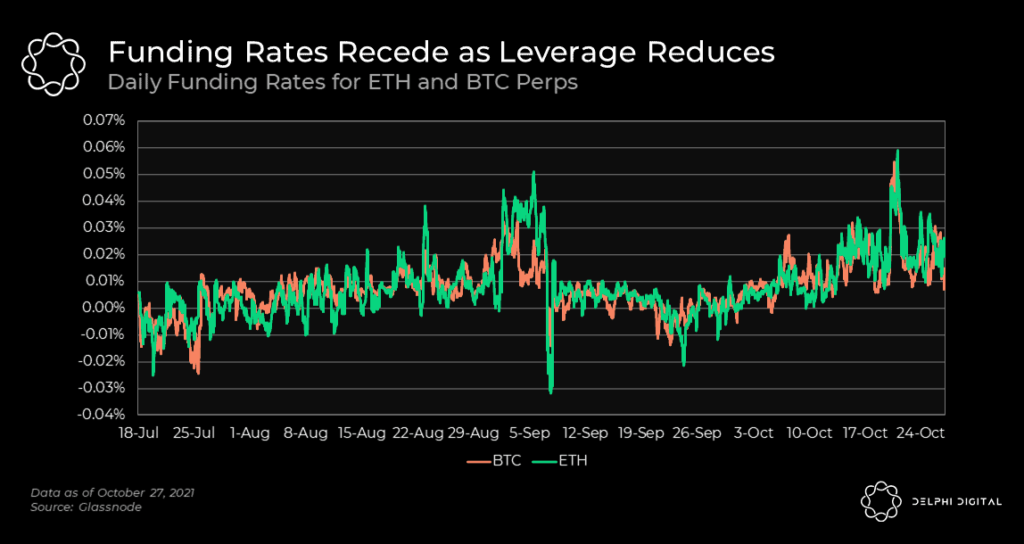 The average daily funding rate across exchanges (pictured above) is down from its recent high a few days ago, but it looks like there's still some room for rates to fall.
Open interest on exchanges like Binance and Huobi experienced a massive wipeout, which confirms the aforementioned deleveraging. In fact, funding rates on exchanges like FTX and OKEx turned negative at one point, but were balanced out by positive funding on Binance and Bybit.
For reference, the funding rate is derived from the difference between the market price of perpetuals and the spot index it's anchored to. Excessive buying of perps increases the spread between perp price and the spot index, causing funding to up. Conversely, negative funding is incited by an influx of perp shorting, forcing the contract's price to fall lower than spot prices. For funding to fall lower, one of two things needs to happen: either existing longs get shaken out and are forced to cover, or there's an increase in bearish sentiment prompting traders to go net short. Either way, it's unclear whether we've found a local bottom yet.