Funding Rates and Liquidity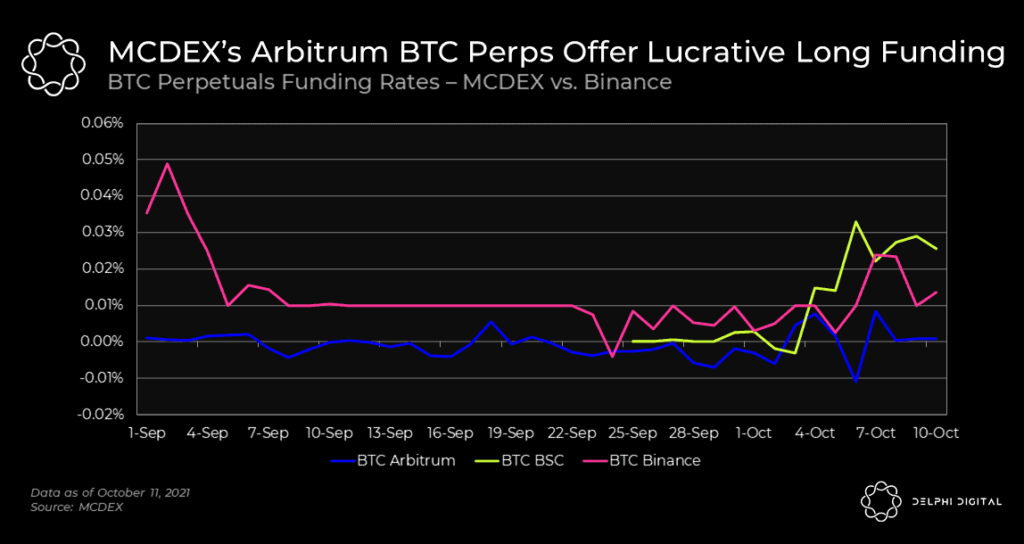 One of the organic incentives on MCDEX arises from funding arbitrage (i.e. can users pay less funding using MCDEX over an established derivatives CEX).
For BTC perpetuals, funding rates on Arbitrum have been consistently lower than Binance. But liquidity on Arbitrum is fairly dry. At the time of writing, MCDEX on Arbitrum can issue 11.5 BTC worth of longs for 0.14% slippage. At that same slippage level, MCDEX on BSC can issue 167 BTC worth of longs.