Funding Rates Crash From Q4 High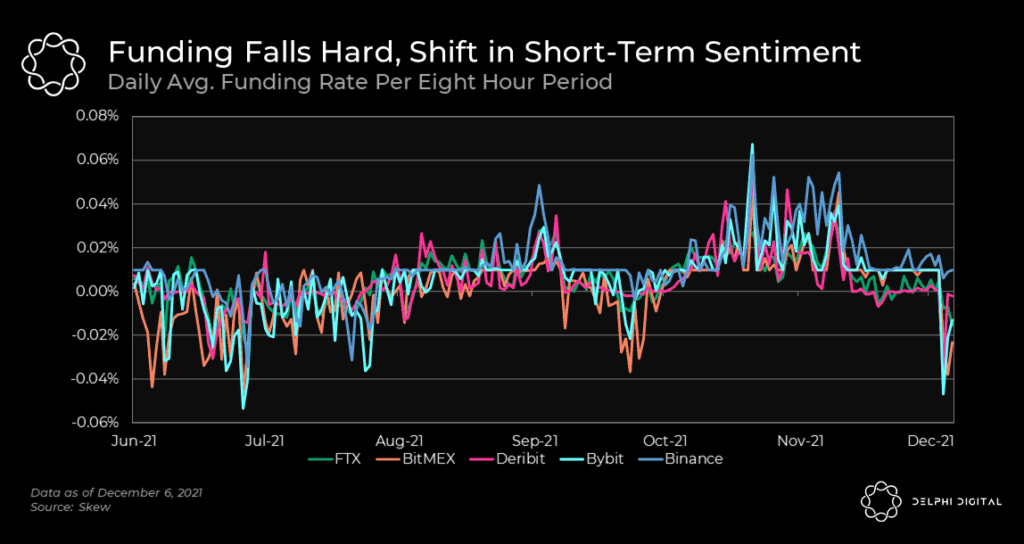 Most market participants in crypto don't care if it was liquidity concerns or bad news from China that caused the crash. Funding rates turned negative as levered longs were wiped out, and sentiment has been understandably poor since. The crypto market (and all markets, really) are sensitive to behavioral factors, so a mid-term collapse in sentiment would not be surprising if things don't pick up soon.
On the bright side, funding rates going negative is also indicative of flushing out froth. BTC funding cratered to levels last seen in Aug. 2021 — just before it rallied from the $40Ks into a new all-time high.