Funding Rates Not Showing Direction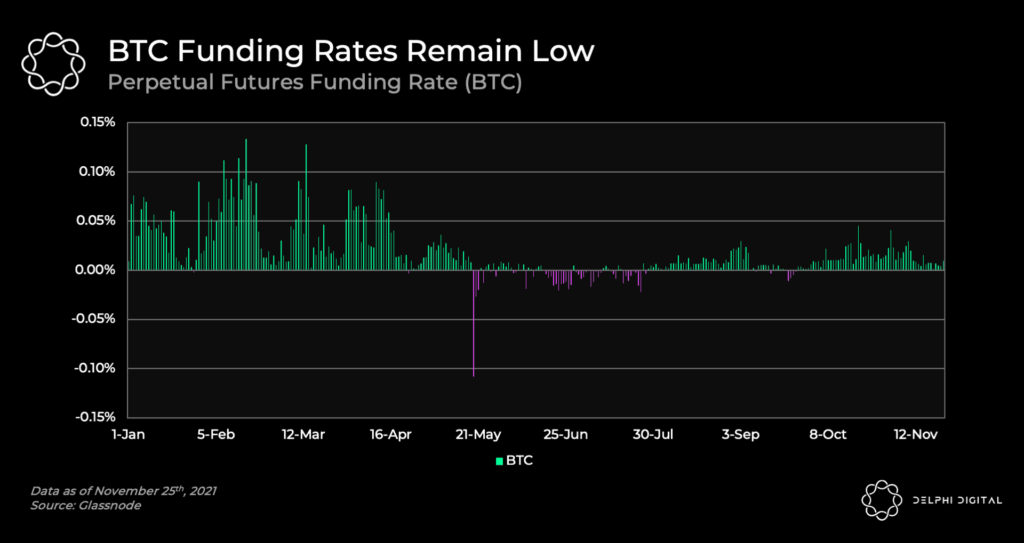 The past two weeks have been uneventful with markets going back and forth. Funding rates show a similar picture with low funding on the futures markets. This could be a sign that the shorter-term leveraged traders are still undecided directionally.
Looking back at the start of the year, the bullish run-up has been accompanied by a significantly higher funding rate, which leads us to think that even though BTC is hovering near previous highs, the market is far from being overheated in the grand scheme of things.