Futures Traders Unfazed by Fear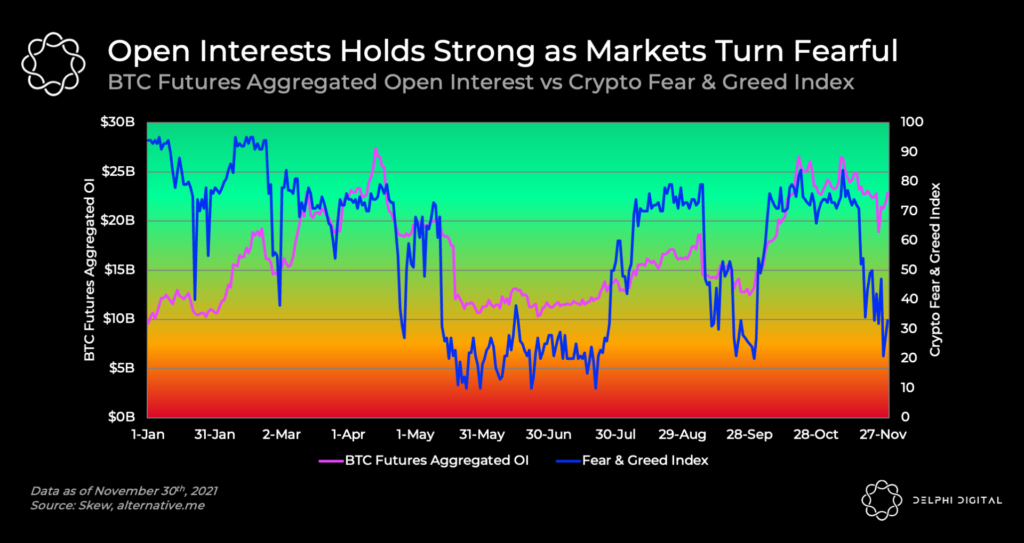 Crypto markets have been ravaged by fear in the past month, but futures traders seem to be unfazed by it. With BTC retracing the past week, open interest dipped from ~$23B to ~$19B. At the same time, the Fear & Greed Index nearly hit a state of extreme fear. However, open interest bounced back hard within a few days to levels seen prior to the drawdown. However, sentiment in the market continued to be fearful.
Open interest and Fear & Greed Index usually correlate with each other. As markets become fearful, open interest typically drops. With the narrative that the big boys were "cashing out" in December making the rounds, it seems like this caused an extreme bout of fear. However, the reality has not been nearly as dramatic and OI levels remain elevated.