Gas Price Ticks Up, ETH Burning Follows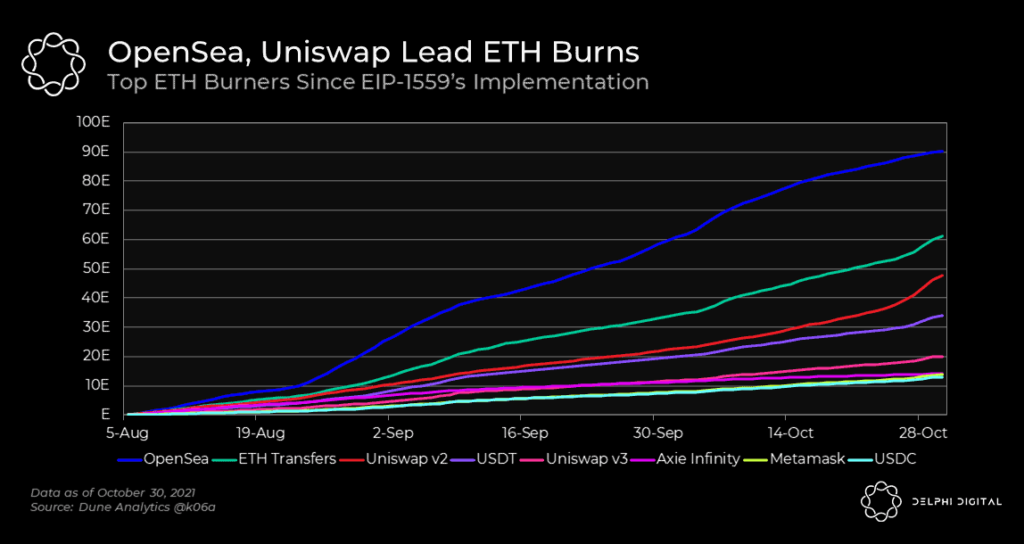 Since the implementation of EIP-1559, OpenSea leads the way as the #1 contributor to ETH burning. Unsurprisingly, the NFT mania that happened during August and September proved to be unsustainable as OpenSea's burn contribution plateaued.
Despite NFT activity cooling down, Uniswap v2, USDT and ETH transfers stepped up to fill the void left behind by OpenSea. This is in part due to increased market volatility as of late and has led to increased on-chain activity.