Grayscale's Difficult Fight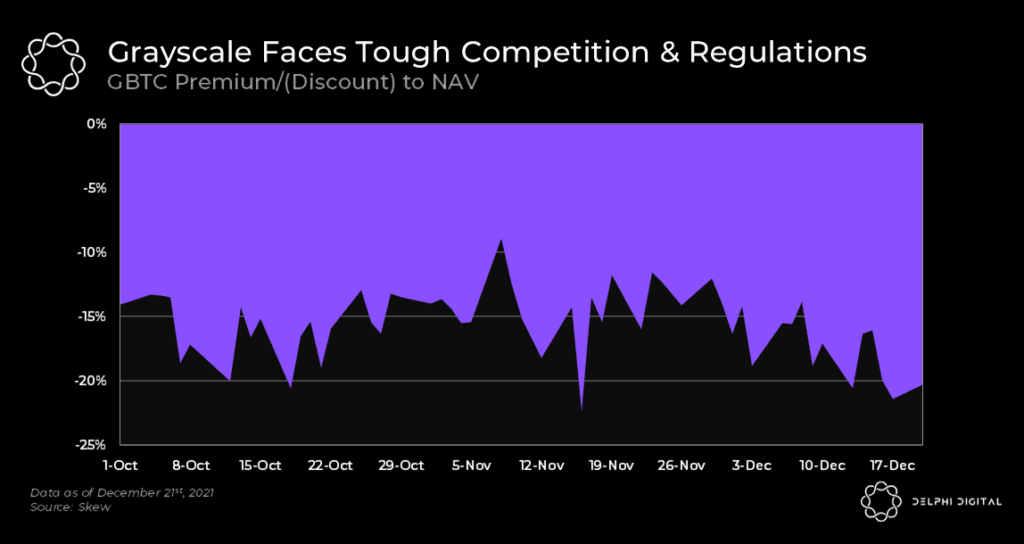 Grayscale's GBTC discount has dropped past -20% versus NAV, a record low since inception.
GBTC allowed investors to gain exposure to Bitcoin through a traditional investment vehicle. However, it came with the caveat of a 6-month lockup alongside a 2% annual management fee.
This year, ProShares launched a Bitcoin Futures ETF ($BITO), which allowed investors to have exposure to Bitcoin without the lockup as well as a cheaper fee of 0.95%. This has made GBTC a tougher sell, as a 6-month lockup on a volatile asset is relatively unappealing.
Furthermore, Grayscale has seen difficulties in converting itself into a spot ETF. SEC Chair Gary Gensler has said that he prefers a bitcoin futures ETF over a spot one. Coinbase has spoken out about the matter and urged the SEC to approve GBTC into an ETF. If successful, we can see the discount on GBTC quickly cleared up by arbitragers.