Historic First Deflationary Day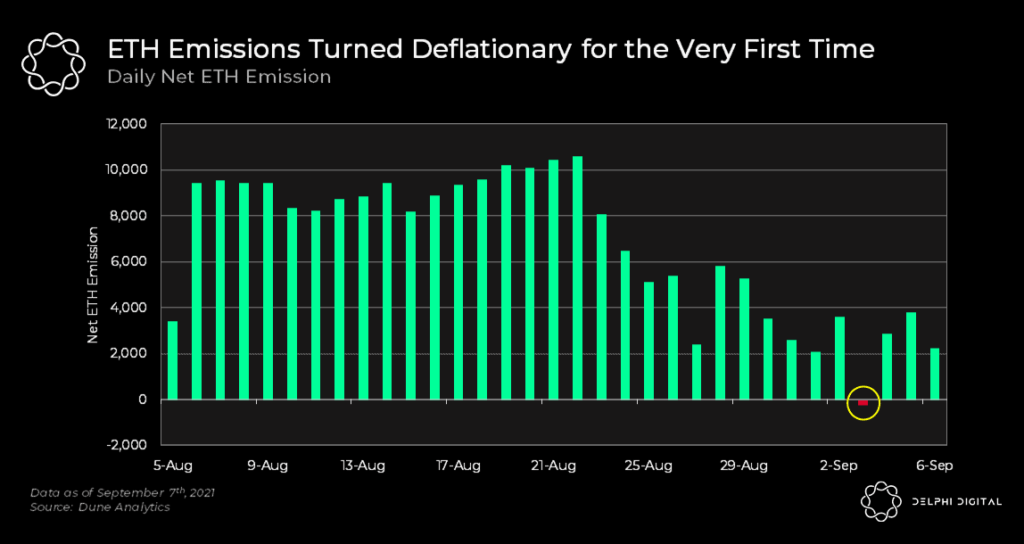 On the 3rd of September, ETH had its first deflationary day, which means more ETH was burned as base fees than ETH minted for block rewards. The burns are proving to be an effective way of organically reducing block rewards as demand to use Ethereum grows.
The biggest culprit for ETH's deflationary day is the recent NFT frenzy. NFT gas wars have become a common occurrence as everyone races to mint and flip NFTs. Loot (for adventurers) and its derivatives have been extremely popular over the past few days.