Keeping Order in the Market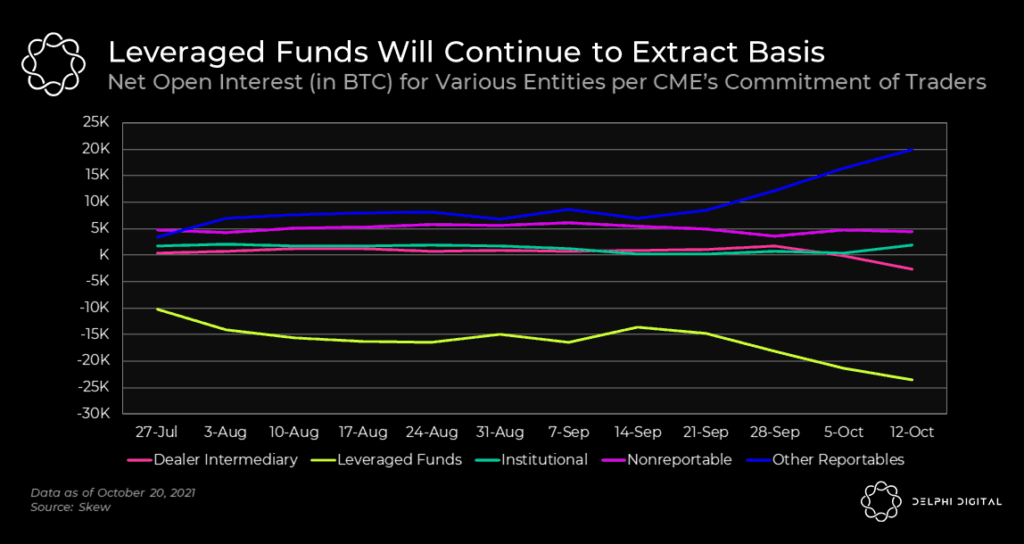 BTC has been on a tear, yet leveraged funds on CME continue to short, as evidenced by their net open interest moving further and further negative.
We've spoken about this before, but basically these are likely the funds carrying out the basis trade. They hold BTC spot, and short futures in order to earn a fixed yield of about 6%-20% depending on their spot purchase and short futures entries. For all intents and purposes, this is as risk-free a trade you can get excluding sovereign bonds (which have a much lower yield and also aren't actually risk-free).
All in all, the ETF will create demand for longs and when that happens, basis traders will step in to balance that demand by shorting; thus, futures should trade fairly close to spot. Obviously, this is a more costly and inefficient product compared to a pure spot ETF, but at least it's a start.
The silver lining in all this: maybe we get another big move in BTC once an actual spot product makes it through the regulatory ringer.